Honda Accord: Playing Discs (Models with navigation system)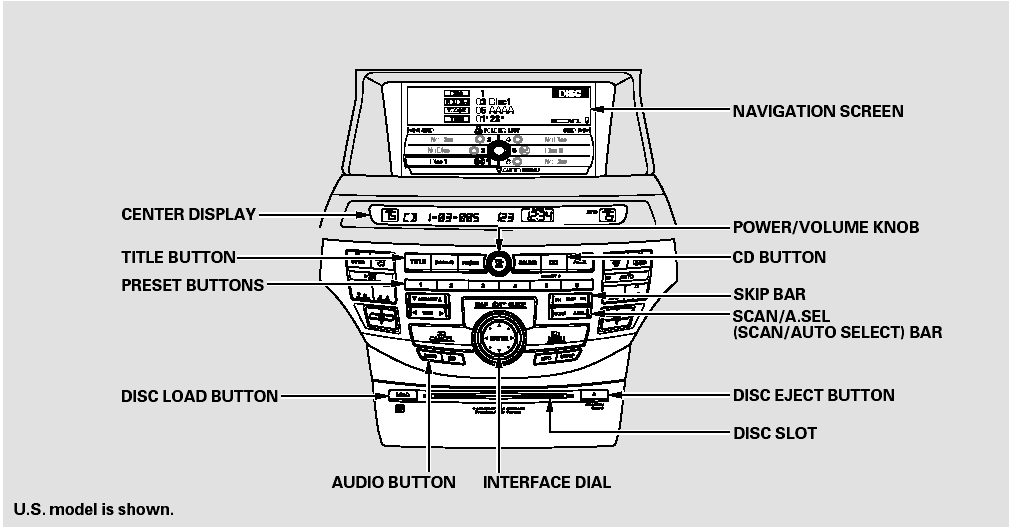 Playing Discs (Models with navigation system)
Your vehicle's audio system has an in-dash disc changer with the same controls used for the radio. To operate the disc changer, the ignition switch must be in the ACCESSORY (I) or the ON (II) position.
The disc changer can play these disc formats:
CD (CD-DA) MP3/WMA
The disc packages or jackets should have one of these marks.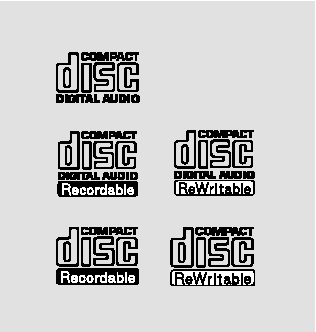 The changer can also play MP3 or WMA format.
When playing a disc in MP3, you will see ''MP3'' in the display. In WMA format, ''WMA'' will appear in the display.
NOTE:
If a file on a WMA disc is protected by digital rights management (DRM), the audio unit displays UNSUPPORTED, and then skips to the next file.
Video CDs and DVDs will not work in this unit.
Some CD-DA and CD-ROM mixed discs are not playable.
You cannot load and play 3-inch (8-cm) discs in this system.

Do not use discs with adhesive labels.
The label can curl up and cause the disc to jam in the unit.