Honda Accord: Changing the Folders
While playing an MP3/WMA disc, you can select a folder within the disc by pressing either side of the category bar. Each time you press either side of the bar, the folder title and its first file's information appear in the center display in recorded order.
Changing and Selecting the Folders/ Files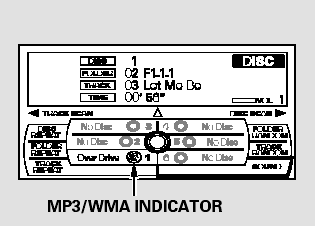 Using the interface selector, you can see the list of all the files and folders within a disc. While playing a MP3/ WMA disc, press the AUDIO button.
The currently playing folder and file information comes on the screen.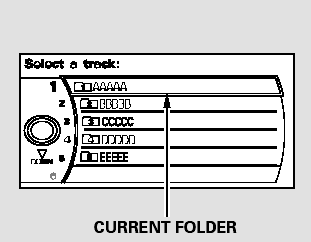 Push ENTER on the selector to show the folder list. Turn the selector knob, highlight the folder you want to see the information within, and press ENTER.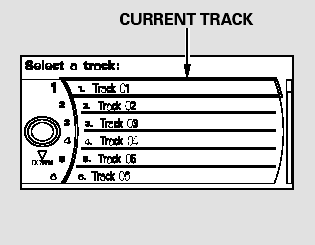 You can see the list of all the files in the selected folder. Turn the selector knob, then press ENTER to set your selection.
If the root folder has some additional folders in the lower layer, they will be listed on the screen.