Honda Accord: Rocker Arm Assembly Removal
1 Remove the cam chain (see page 6-62).
2. Loosen the rocker arm adjusting screws (A).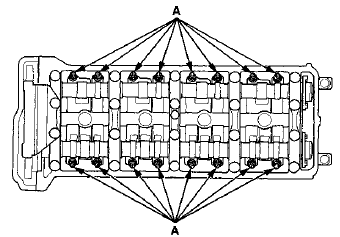 3. Remove the camshaft holder bolts. To prevent damaging the camshafts, loosen the bolts, in sequence, two turns at a time.
NOTE: Bolt

is not on all engines.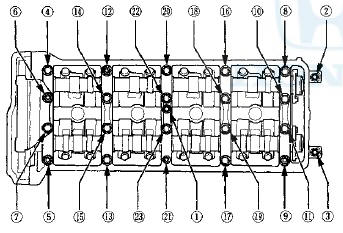 4. Remove cam chain guide B (A), the camshaft holders (B), and the camshafts (C).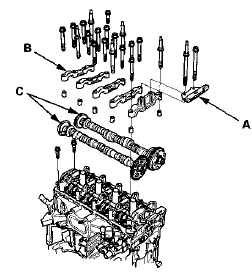 5. Insert the bolts (A) into the rocker shaft holder, then remove the rocker arm assembly (B).