Honda Accord: Cf Under Head Cover Mmmmm
1. Remove the strut brace (if equipped) (see page 20-306).
2. Remove the engine cover.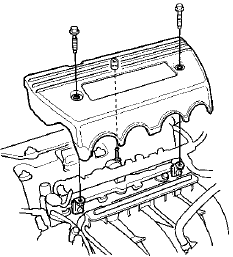 3. Remove the four ignition coils (see page 4-20).
4. Remove the dipstick (A), and the power steering (P/S) hose bracket (B) and disconnect the breather hose (C) and the brake booster vacuum hose (D).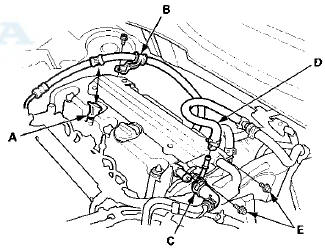 5. Remove the two bolts (E) securing the evaporative emission (EVAP) canister purge valve bracket.
6. Remove the cylinder head cover.