Honda Accord: Fuse/Relay Boxes
Connector to Fuse/Relay Box Index
Under-hood Fuse/Relay Box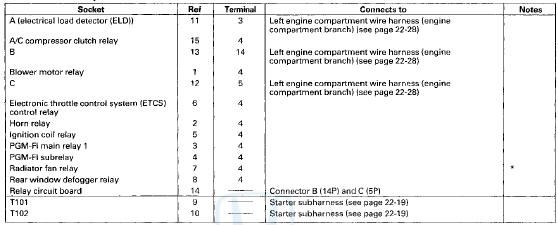 *: '08-09 models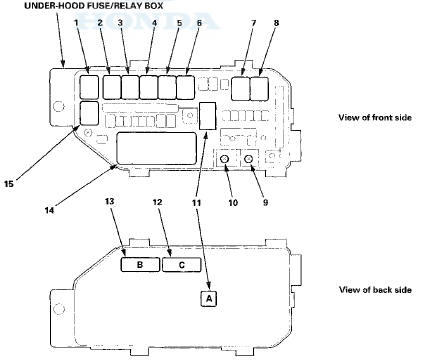 Driver's Under-dash Fuse/Relay B O M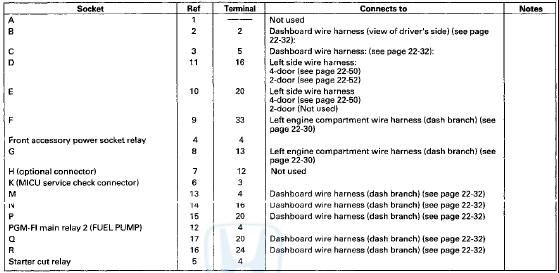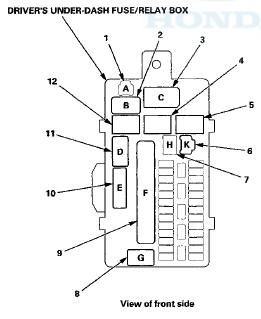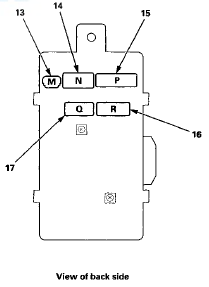 Passenger's Under-dash Fuse/Relay Box

*1: LX, LX PZEV, LX-P, LX-P PZEV
*2: Except LX, LX PZEV, LX-P, LX-P PZEV
*3: With premium audio system and navigation system
*4: With premium audio system without navigation system
* 5 : Without premium audio system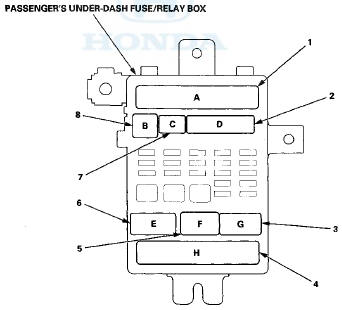 Starter Subharness Engine Wire Harness (M/T) Engine Wire Harness ( A / T ) *1: PZEV *2: Except PZEV CKP Sensor Subharness Shift Solenoid Wire Harness (A/T) Transmission Rang ...
Fuse to Components Index Under-hood Fuse/Relay Box * 1 : LX, LX PZEV, LX-P, LX-P PZEV *2: Except LX, LX PZEV, LX-P, LX-P PZEV Driver's Under-dash Fuse/Relay Box Passenger's Under-dash Fus ...
See also:
General Troubleshooting Information
System Indicator The TPMS (tire pressure monitoring system) has the low tire pressure indicator and the TPMS indicator. The Low Tire Pressure Indicator - If the system detects low pressure in an ...
Spark Plug Inspection
1. Remove the ignition coils (see page 4-20). 2. Remove the spark plugs, then inspect the electrodes and the ceramic insulator. - Burned or worn electrodes may be caused by these conditions: ...
To Choose a Track
You can also choose a track directly from a track list. Press ENTER on the interface selector, and the track list screen will be shown. If there are no track names, track numbers are displ ...