Honda Accord: Fuse/Relay Boxes
Connector to Fuse/Relay Box Index
Under-hood Fuse/Relay Box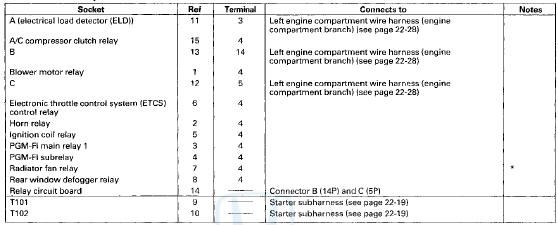 *: '08-09 models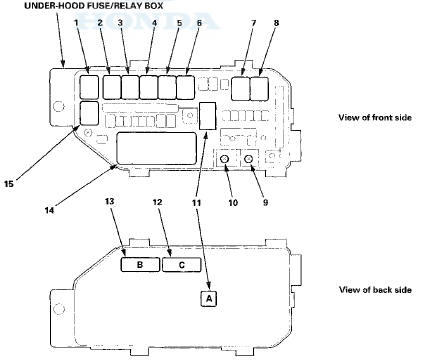 Driver's Under-dash Fuse/Relay B O M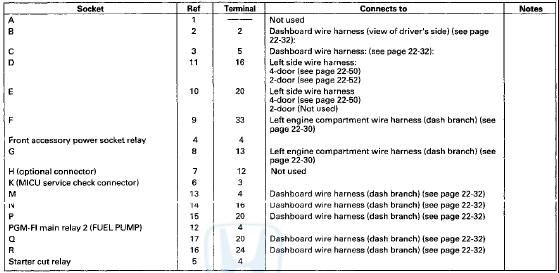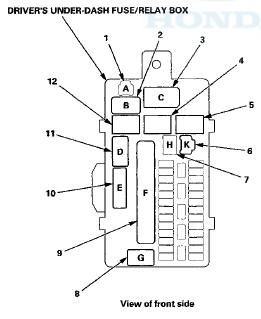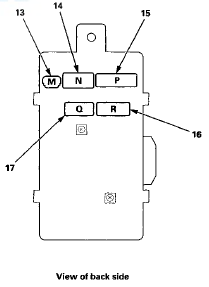 Passenger's Under-dash Fuse/Relay Box

*1: LX, LX PZEV, LX-P, LX-P PZEV
*2: Except LX, LX PZEV, LX-P, LX-P PZEV
*3: With premium audio system and navigation system
*4: With premium audio system without navigation system
* 5 : Without premium audio system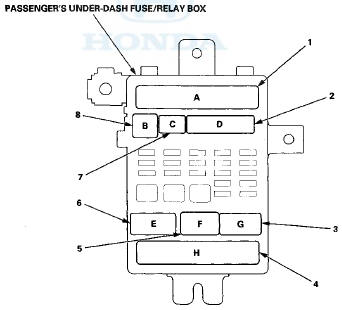 Starter Subharness Engine Wire Harness (M/T) Engine Wire Harness ( A / T ) *1: PZEV *2: Except PZEV CKP Sensor Subharness Shift Solenoid Wire Harness (A/T) Transmission Rang ...
Fuse to Components Index Under-hood Fuse/Relay Box * 1 : LX, LX PZEV, LX-P, LX-P PZEV *2: Except LX, LX PZEV, LX-P, LX-P PZEV Driver's Under-dash Fuse/Relay Box Passenger's Under-dash Fus ...
See also:
Oil Pump Overhaul
Exploded View Oil Pump Removal 1. Turn the crankshaft pulley so its top dead center (TDC) mark (A) lines up with the pointer (B). NOTE: The other pointer (C) is not used. 2. Remove the oil ...
Master Cylinder Replacement
- Do not spill brake fluid on the vehicle; It may damage the paint. If brake fluid gets on the paint, wash It off Immediately with water. - Be careful not to damage or bend the brake lines dur ...
ECM/PCM Idle Learn Procedure
The idle learn procedure must be done so the ECM/PCM can learn the engine idle characteristics. Do the idle learn procedure whenever you do any of these actions: - Replace ECM/PCM. ...