Honda Accord: Power Distribution
Fuse to Components Index
Under-hood Fuse/Relay Box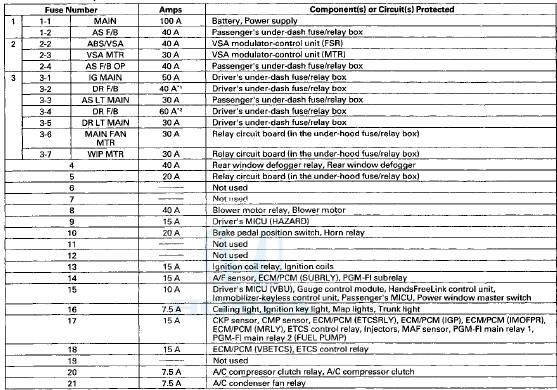 * 1 : LX, LX PZEV, LX-P, LX-P PZEV
*2: Except LX, LX PZEV, LX-P, LX-P PZEV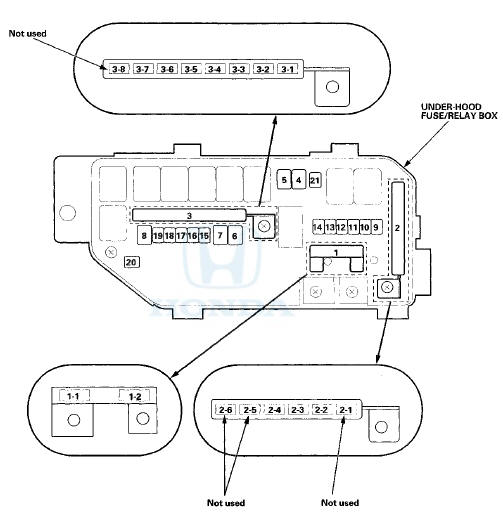 Driver's Under-dash Fuse/Relay Box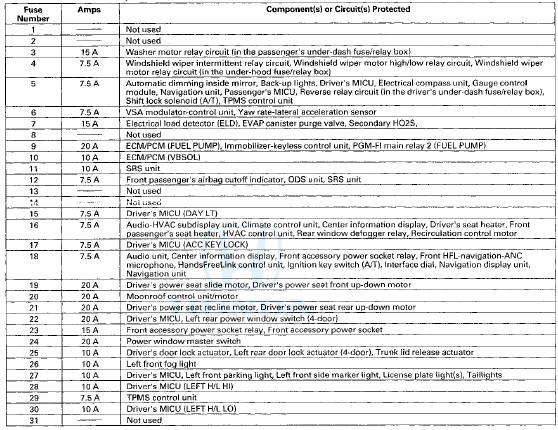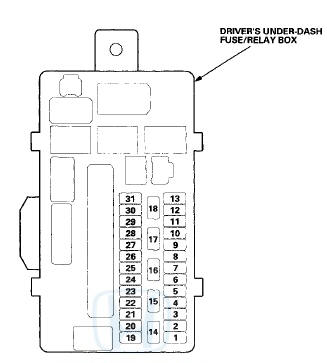 Passenger's Under-dash Fuse/Relay Box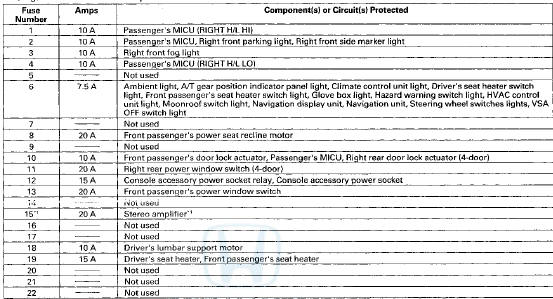 * 1 : With premium audio system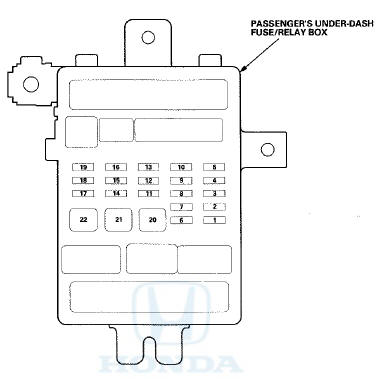 Connector to Fuse/Relay Box Index Under-hood Fuse/Relay Box *: '08-09 models Driver's Under-dash Fuse/Relay B O M Passenger's Under-dash Fuse/Relay Box *1: LX, LX PZEV, LX-P, LX-P PZE ...
Ground to Components Index * 1 : EX-L, EX-L PZEV *2: Except EX-L, EX-L PZEV *3: With premium audio system *4: With navigation system *5: '10 model *6: '08-09 models ...
See also:
Rearview Mirror Harness Cover Base Replacement
4-door with Automatic Dimming Rearview Mirror NOTE: t Put on gloves to protect your hands. - Wear eye protection while cutting the glass adhesive with piano wire. 1. Remove these items: - R ...
F-CAN Circuit Troubleshooting
1. Turn the ignition switch to LOCK (0). 2. Jump the SCS line with the HDS. 3. Disconnect ECM/PCM connector A (49P). 4. Measure the resistance between ECM/PCM connector terminals A3 and A4. ...
Important Maintenance Precautions
If you have the required service done but do not reset the display, or reset the display without doing the service, the system will not show the correct maintenance intervals. This can lead ...