Honda Accord: Power Distribution
Fuse to Components Index
Under-hood Fuse/Relay Box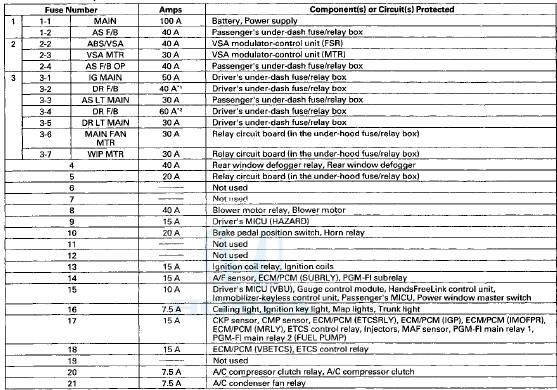 * 1 : LX, LX PZEV, LX-P, LX-P PZEV
*2: Except LX, LX PZEV, LX-P, LX-P PZEV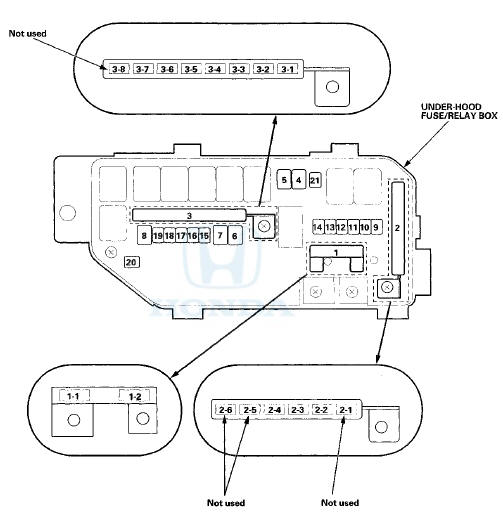 Driver's Under-dash Fuse/Relay Box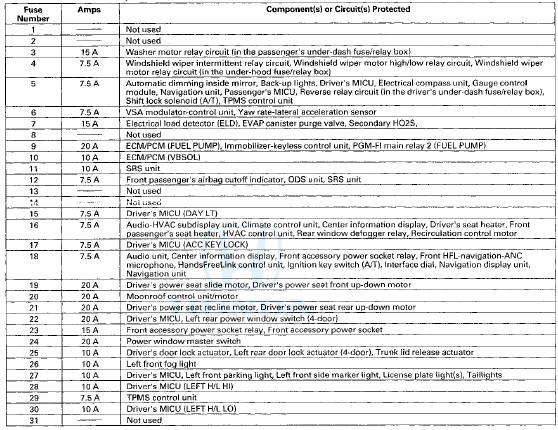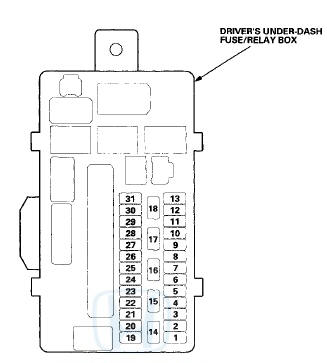 Passenger's Under-dash Fuse/Relay Box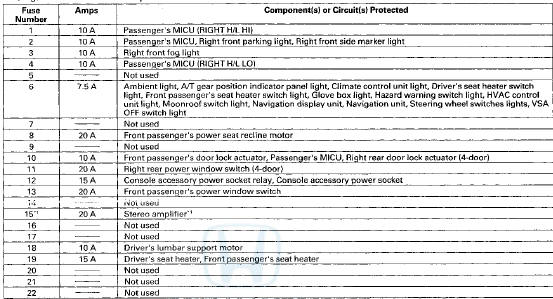 * 1 : With premium audio system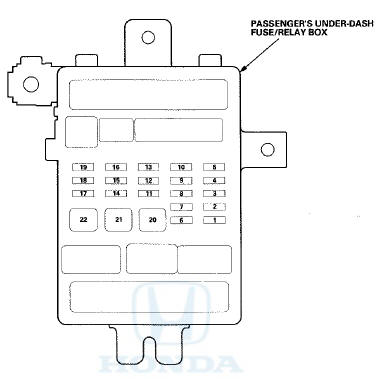 Connector to Fuse/Relay Box Index Under-hood Fuse/Relay Box *: '08-09 models Driver's Under-dash Fuse/Relay B O M Passenger's Under-dash Fuse/Relay Box *1: LX, LX PZEV, LX-P, LX-P PZE ...
Ground to Components Index * 1 : EX-L, EX-L PZEV *2: Except EX-L, EX-L PZEV *3: With premium audio system *4: With navigation system *5: '10 model *6: '08-09 models ...
See also:
Front Bumper Removal/Installation
NOTE: - Have an assistant help you when removing and installing the front bumper. - Take care not to scratch the front bumper or the body. - Put on gloves to protect your hands. - When pr ...
Side Impact Sensor (Second) Replacement
4-Door Removal 1. Do t h e b a t t e r y t e r m i n a l d i s c o n n e c t i o n procedure (see page 22-91), t h e n w a i t at least 3 m i n u t e s before s t a r t i ng work. 2. Remove t ...
Parking Light Bulbs
When replacing, use the following bulbs. Turn the steering wheel and pull the inner fender back in the same way as when replacing the front turn signal/side marker light bulbs. 1. Turn the s ...