Honda Accord: Power Distribution
Fuse to Components Index
Under-hood Fuse/Relay Box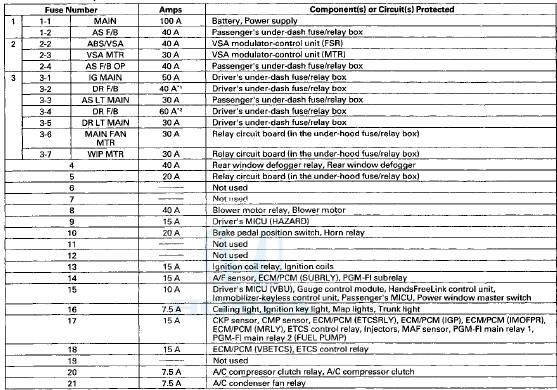 * 1 : LX, LX PZEV, LX-P, LX-P PZEV
*2: Except LX, LX PZEV, LX-P, LX-P PZEV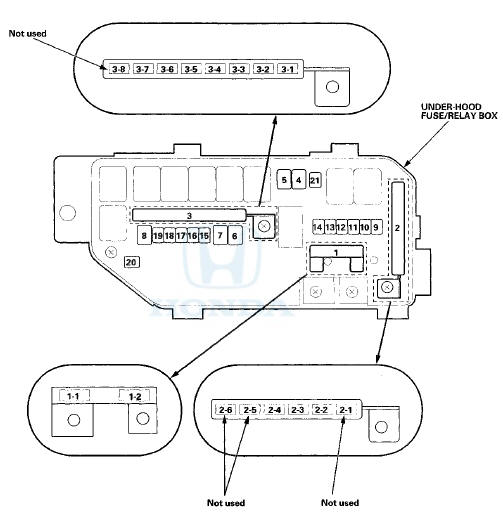 Driver's Under-dash Fuse/Relay Box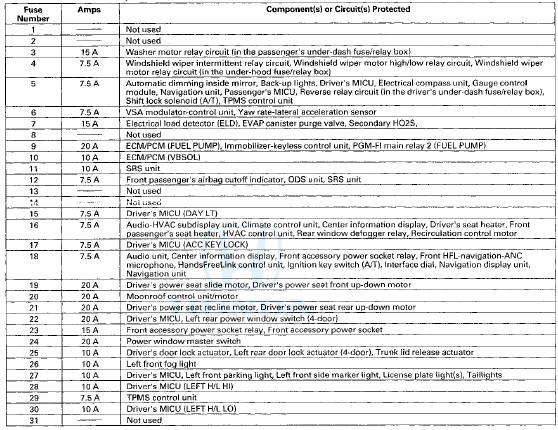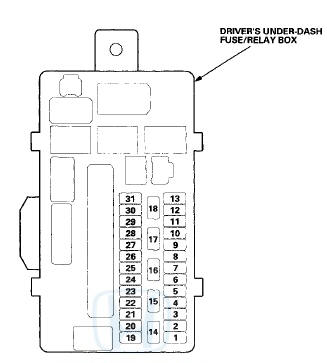 Passenger's Under-dash Fuse/Relay Box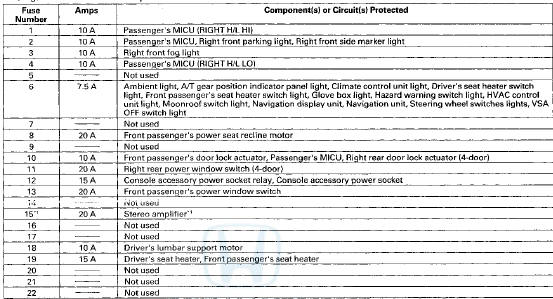 * 1 : With premium audio system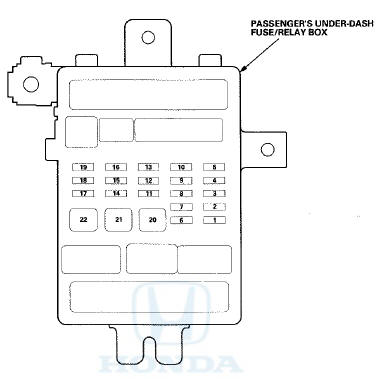 Connector to Fuse/Relay Box Index Under-hood Fuse/Relay Box *: '08-09 models Driver's Under-dash Fuse/Relay B O M Passenger's Under-dash Fuse/Relay Box *1: LX, LX PZEV, LX-P, LX-P PZE ...
Ground to Components Index * 1 : EX-L, EX-L PZEV *2: Except EX-L, EX-L PZEV *3: With premium audio system *4: With navigation system *5: '10 model *6: '08-09 models ...
See also:
Connecting Rod and Crankshaft End Play Inspection
1. Remove the oil pump (see page 8-16). 2. Remove the baffle plate (see step 8 on page 7-14). 3. Measure the connecting rod end play with a feeler gauge between the connecting rod and the cran ...
A FewWordsAbout Safety
Your safety, and the safety of others, is very important. And operating this vehicle safely is an important responsibility. To help you make informed decisions about safety, we have provide ...
Side Impact Sensor (First) Replacement
4-Door Removal 1. Do t h e battery t e r m i n a l d i s c o n n e c t i o n procedure (see page 22-91), t h e n w a i t at least 3 m i n u t e s before s t a r t i ng work. 2. Remove t h e B-p ...