Honda Accord: Power Distribution
Fuse to Components Index
Under-hood Fuse/Relay Box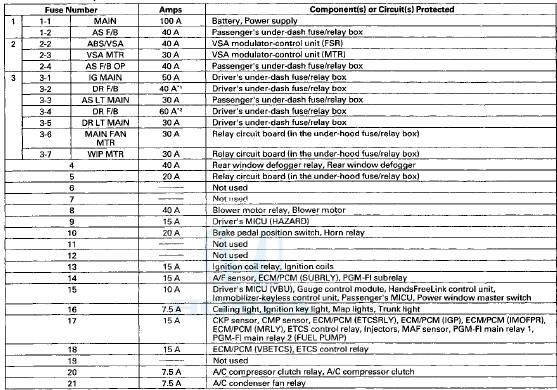 * 1 : LX, LX PZEV, LX-P, LX-P PZEV
*2: Except LX, LX PZEV, LX-P, LX-P PZEV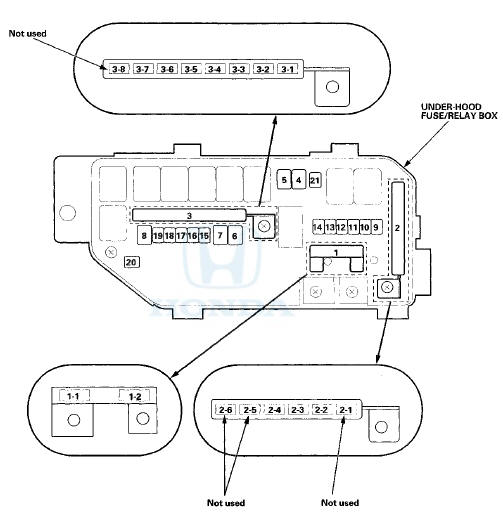 Driver's Under-dash Fuse/Relay Box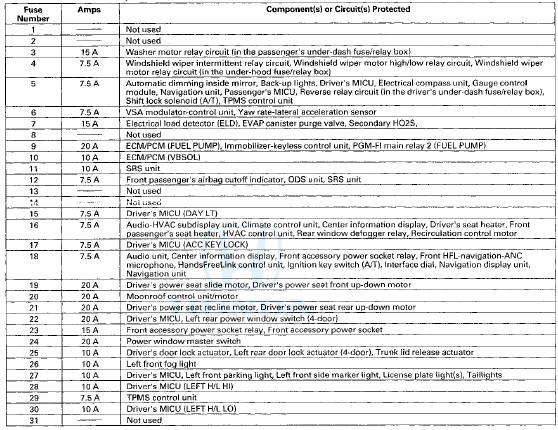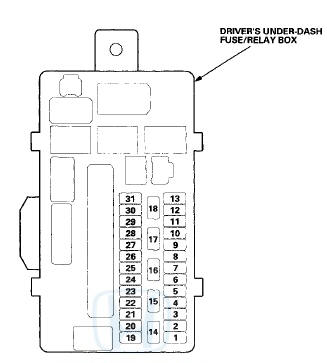 Passenger's Under-dash Fuse/Relay Box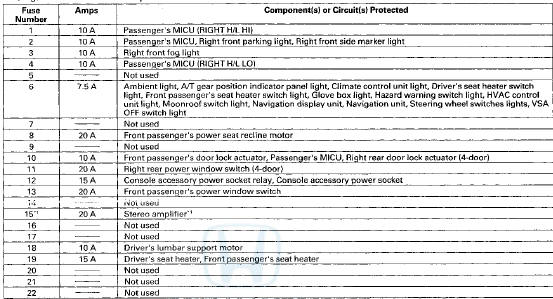 * 1 : With premium audio system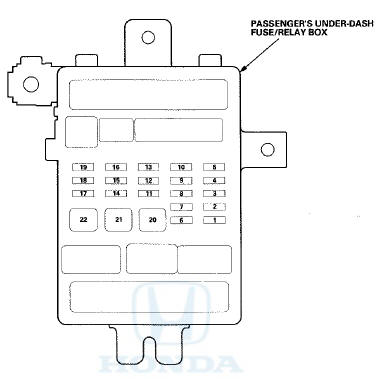 Connector to Fuse/Relay Box Index Under-hood Fuse/Relay Box *: '08-09 models Driver's Under-dash Fuse/Relay B O M Passenger's Under-dash Fuse/Relay Box *1: LX, LX PZEV, LX-P, LX-P PZE ...
Ground to Components Index * 1 : EX-L, EX-L PZEV *2: Except EX-L, EX-L PZEV *3: With premium audio system *4: With navigation system *5: '10 model *6: '08-09 models ...
See also:
Body Electrical
Special Tools General Troubleshooting Information Tips and Precautions Special Tools Required Back Probe Adapter, 17 mm 07TAZ-001020A 1. Check applicable fuses in the appropriate fuse/relay ...
Front Brake Disc Inspection
Runout 1. Raise and support the vehicle (see page 1-13). 2. Remove the front wheels. 3. Remove the brake pads: NISSIN type (see page 19-14), AKEBONO type (see page 1947) 4. Inspect the bra ...
General Information
Maintenance Display The maintenance minder is an important feature of the information display. Based on engine and transmission operating conditions, the Accord's onboard computer (ECM/PCM) calcul ...