Honda Accord: Connector to Harness Index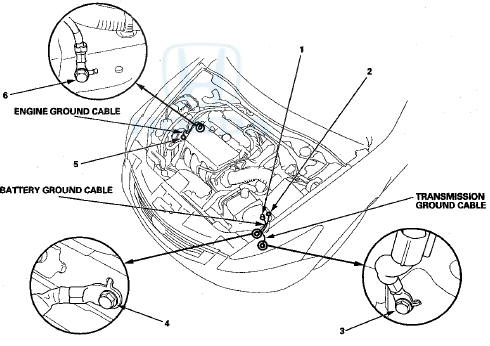 Starter Subharness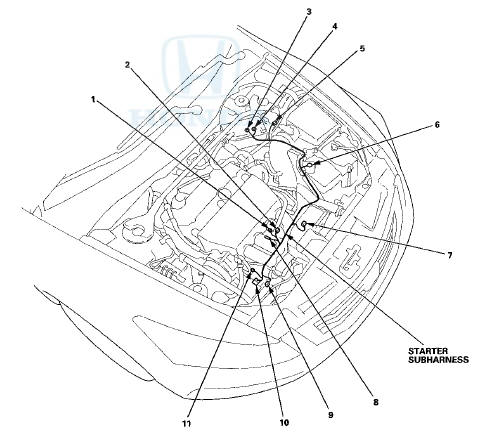 Engine Wire Harness (M/T)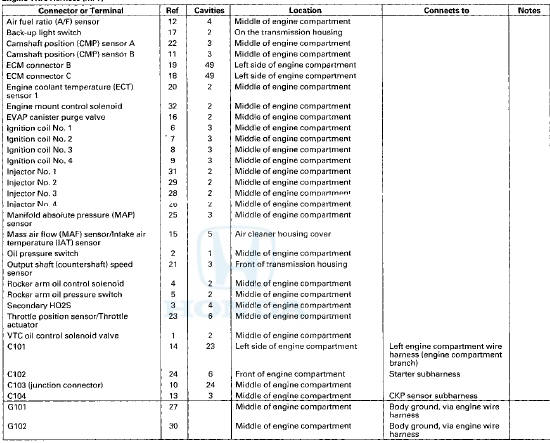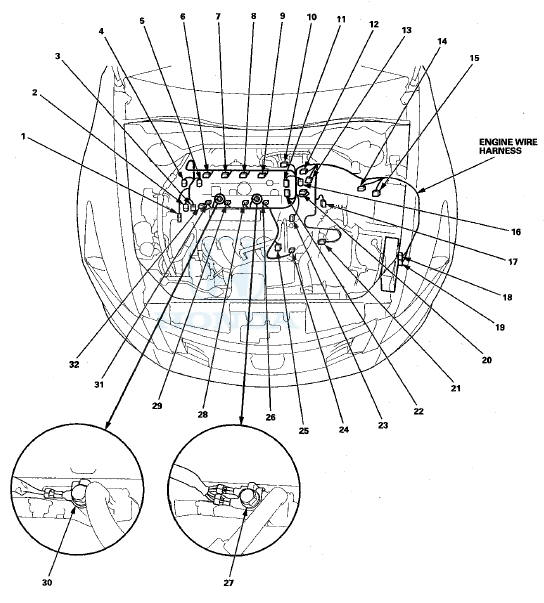 Engine Wire Harness ( A / T )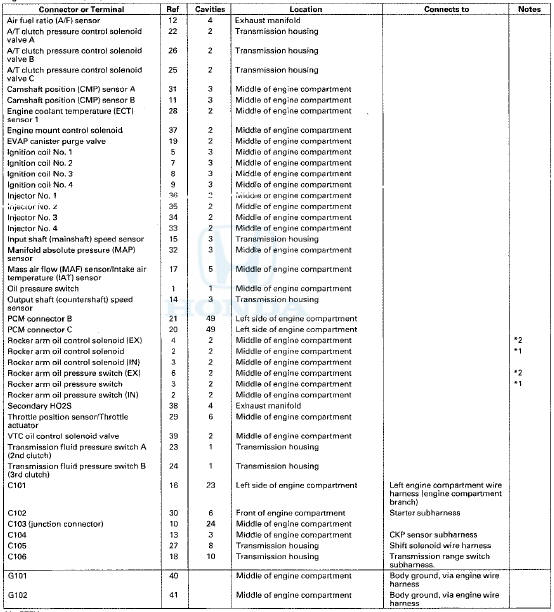 *1: PZEV
*2: Except PZEV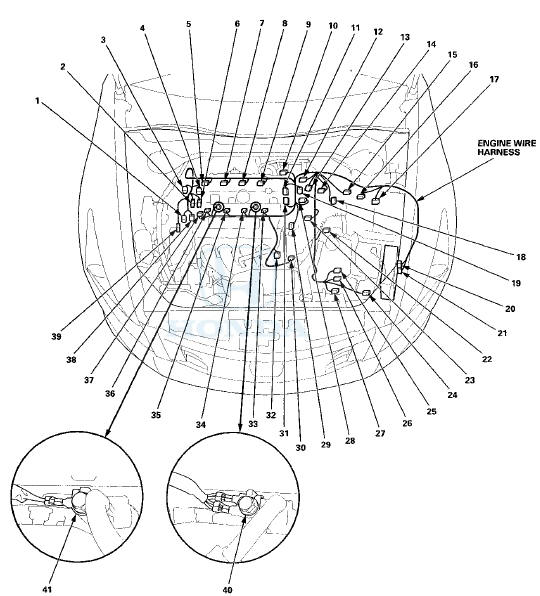 CKP Sensor Subharness

Shift Solenoid Wire Harness (A/T)

Transmission Range Switch Subharness (A/T)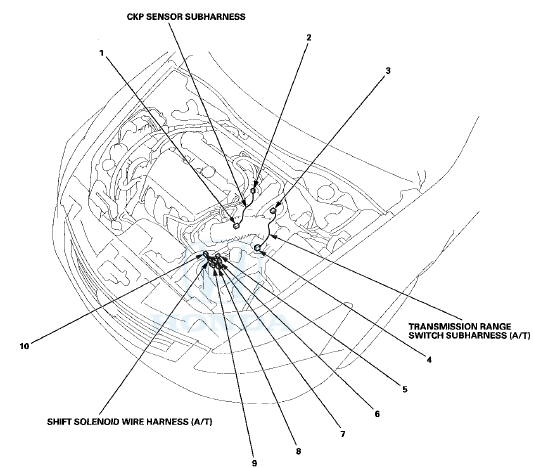 Right Engine Compartment Wire Harness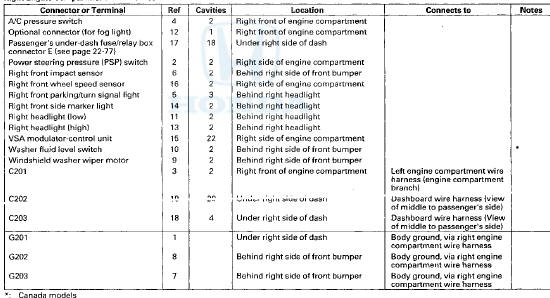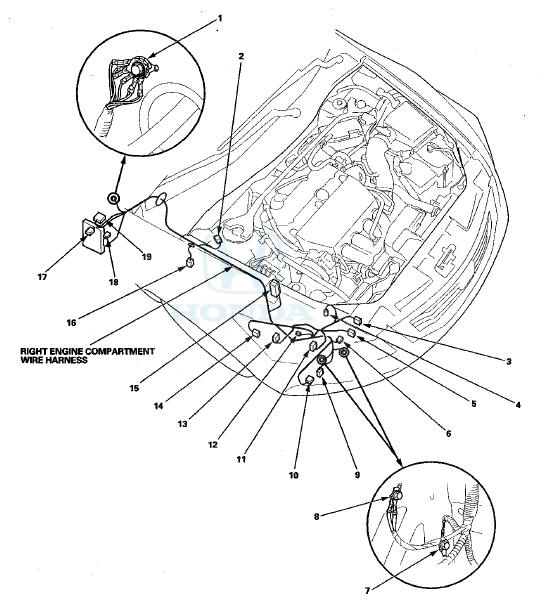 Left Engine Compartment Wire Harness (Engine compartment branch)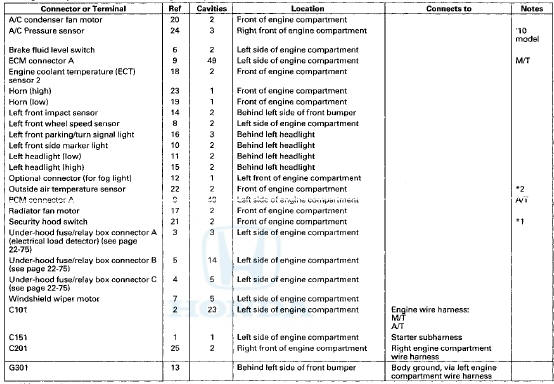 *1: With security
*2; With climate control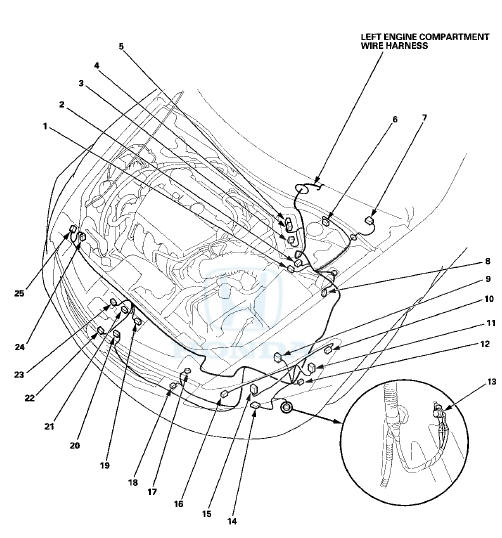 Left Engine Compartment Wire Harness (Dash branch)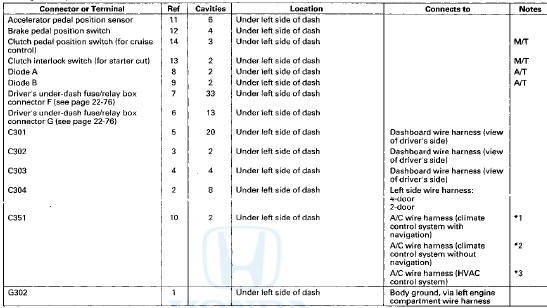 *1: With climate control and navigation system
*2: With climate control without navigation system
*3: With HVAC control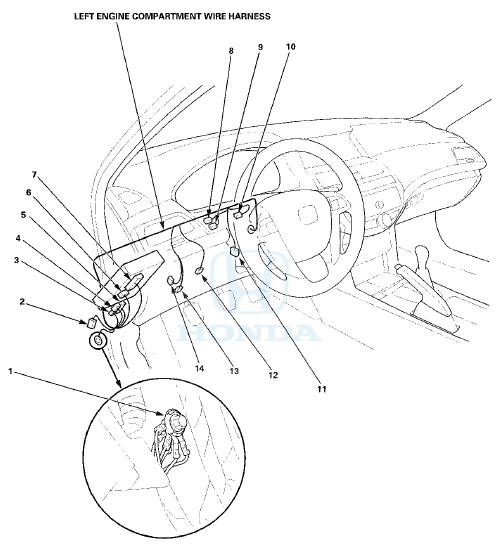 Dashboard Wire Harness (View of driver's side)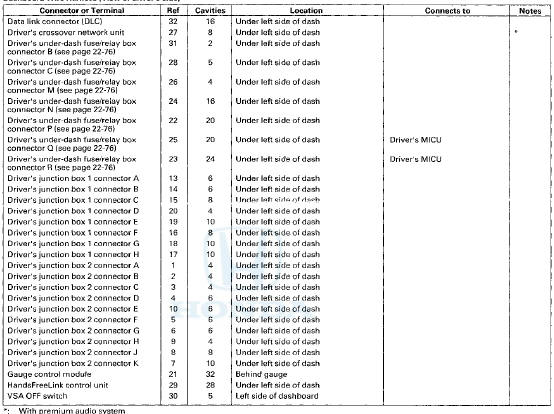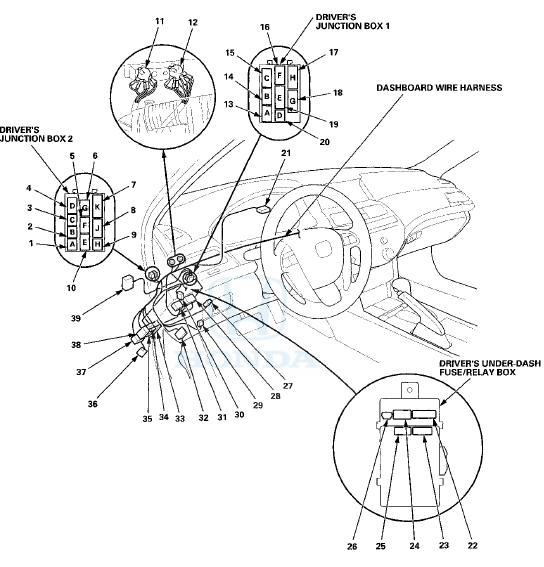 Dashboard Wire Harness ( V i e w of driver's side) (cont'd)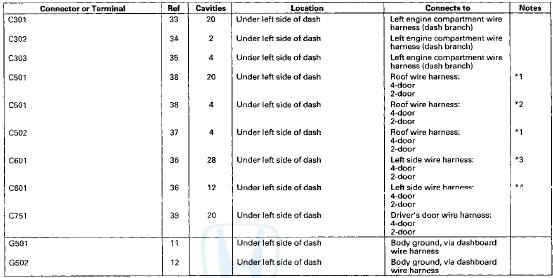 *1: With moonroof
*2: Without moonroof
*3: Except LX, LX PZEV, LX-P, LX-P PZEV
*4: LX, LX PZEV, LX-P, LX-P PZEV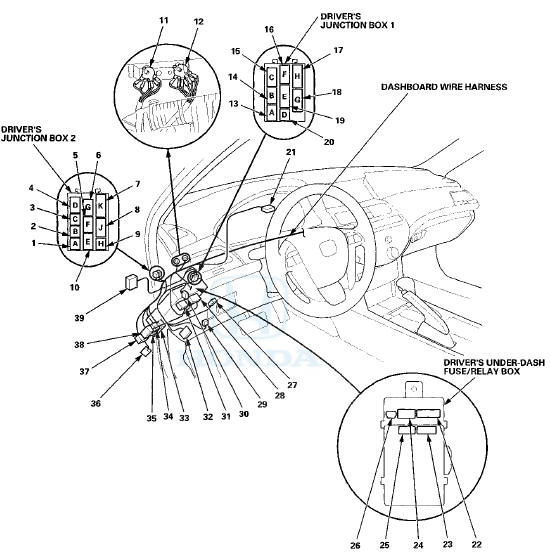 Dashboard Wire Harness (View of middle to passenger's side)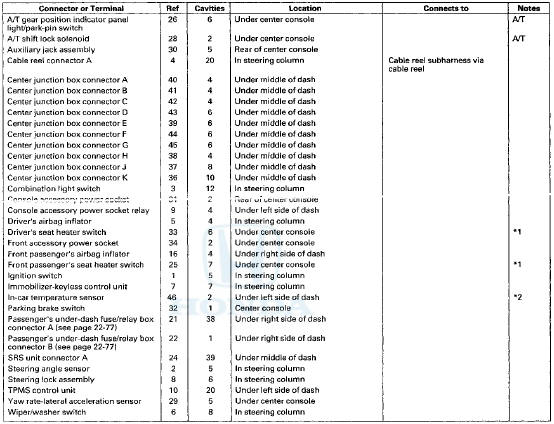 *1: With seat heater
*2: With climate control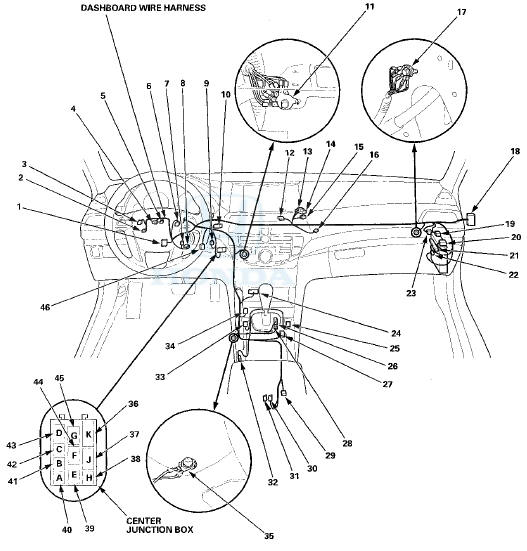 Dashboard Wire Harness (View of middle to passenger's side) (cont'd)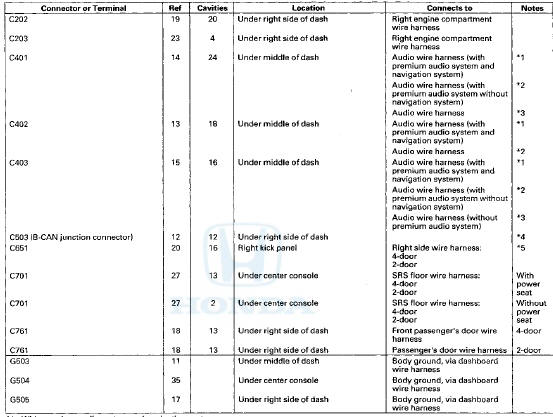 * 1 : With premium audio system and navigation system
*2: With premium audio system without navigation system
*3: Without premium audio system
*4 With 6CD type
*5: With navigation system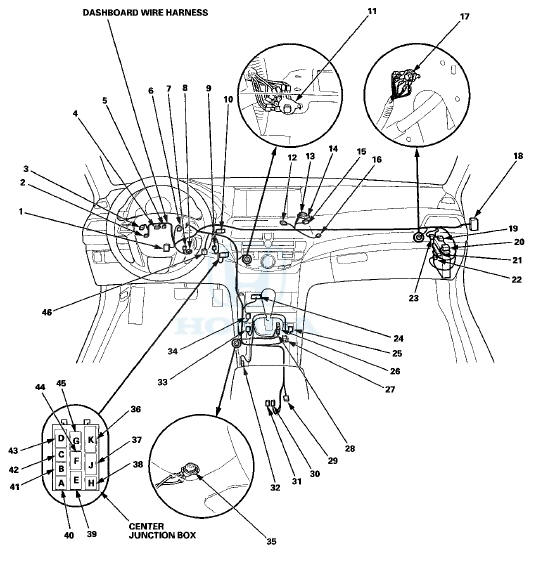 Audio Wire Harness (With Premium Audio System and Navigation System)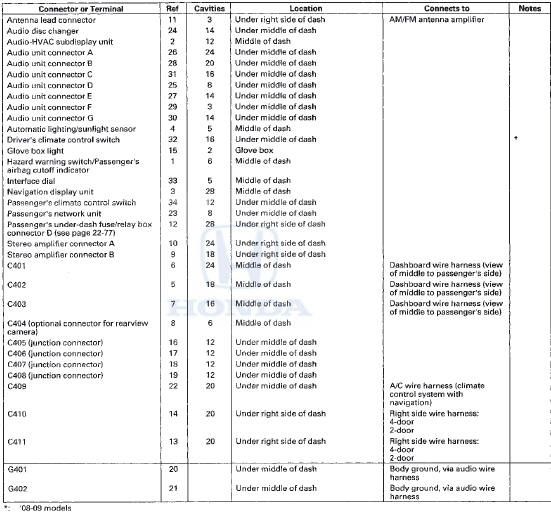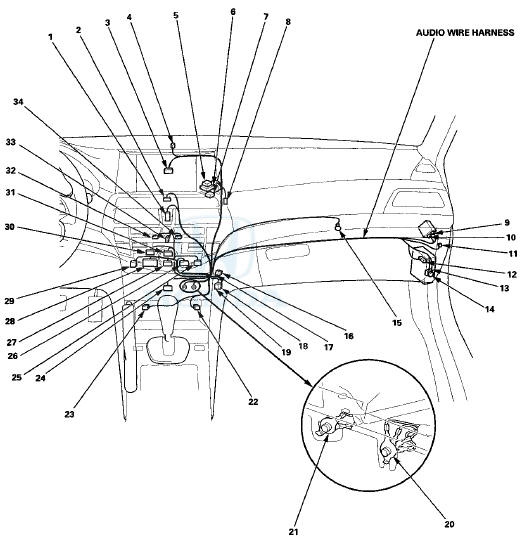 Audio Wire Harness (With Premium Audio System without Navigation System)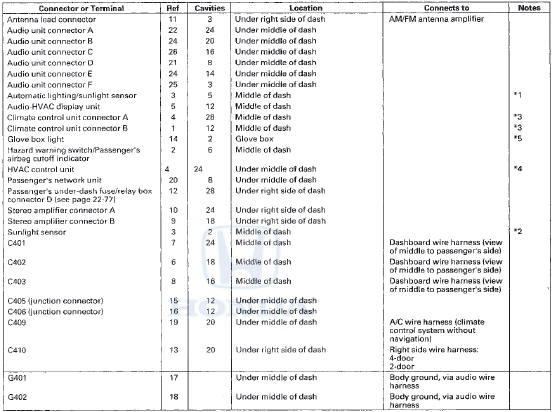 *1: With automatic lighting
*2; Without automatic lighting
*3. With climate control
*4: With HVAC control
*5: '08-09 models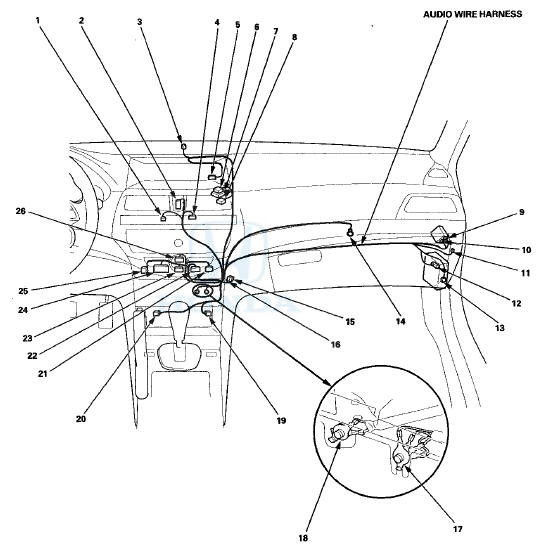 Audio Wire Harness (Without Premium Audio System and Navigation System)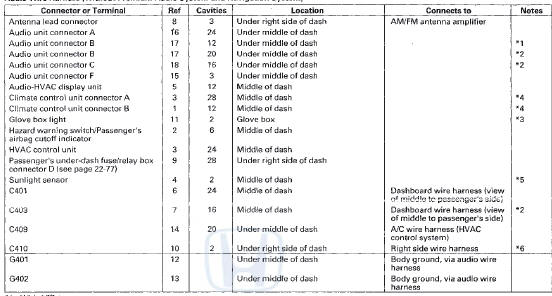 *1: With 1 CD type
*2: With 6CD type
*3: '08-09 models
*4: With climate control
*5: With HVAC control
*6: 2-door with 6CD type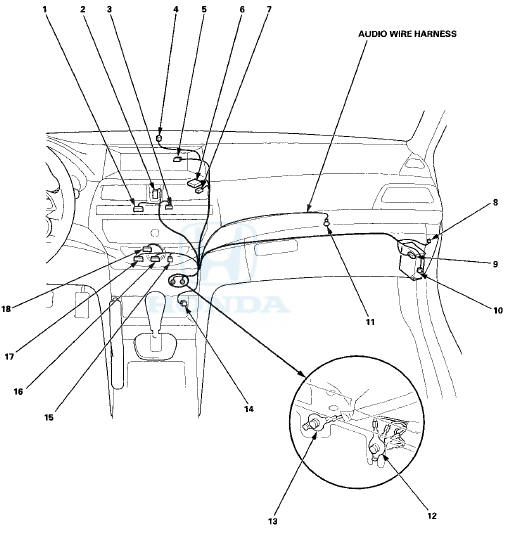 Right Side Wire Harness (4-door)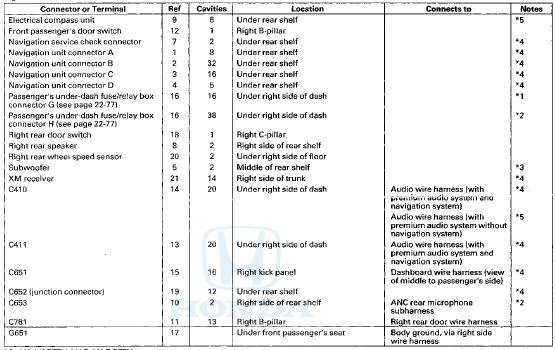 * 1 : LX, LX PZEV, LX-P, LX-P PZEV
* 2 : Except LX, LX PZEV, LX-P, LX-P PZEV
*3: With premium audio system
*4: With navigation system
*5: With premium audio system without navigation system
ANC Rear Microphone Subharness (4-door) (Except LX, LX PZEV, LX-P, LX-P PZEV)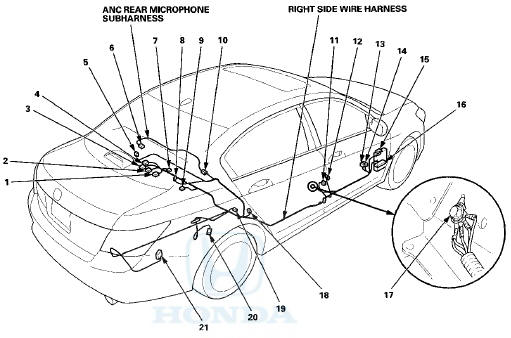 Right Side Wire Harness (2-door)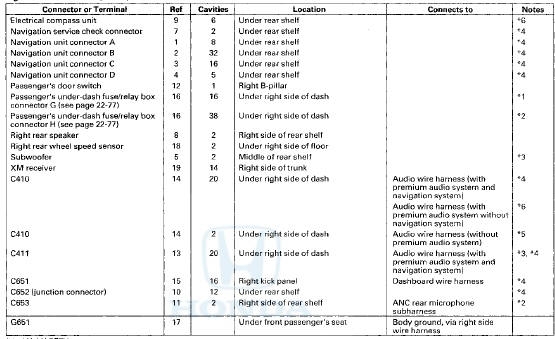 * 1 : LX, LX PZEV
* 2 : Except LX, LX PZEV
* 3 : With premium audio system
*4: With navigation system
* 5 : Without premium audio system
* 6 : With premium audio system without navigation system
ANC Rear Microphone Subharness (2-door) (Except LX, LX PZEV)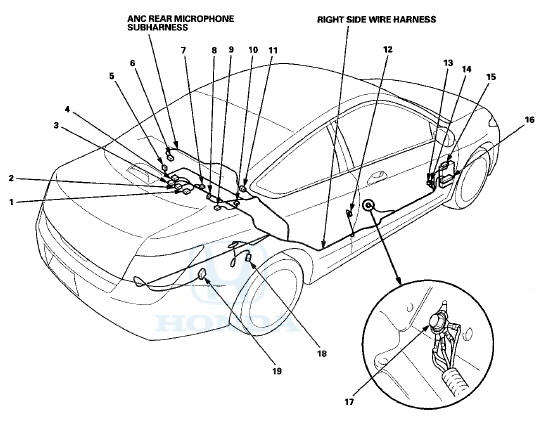 Left Side Wire Harness (4-door)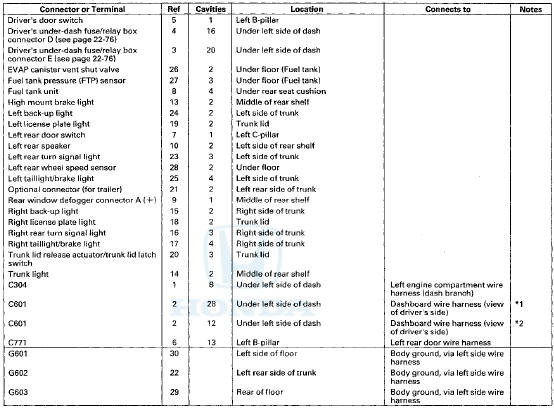 *1: Except LX, LX PZEV, LX-P, LX-P PZEV
*2: LX, LX PZEV, LX-P LX-P PZEV
Rear Window Defogger Ground Wire (4-door)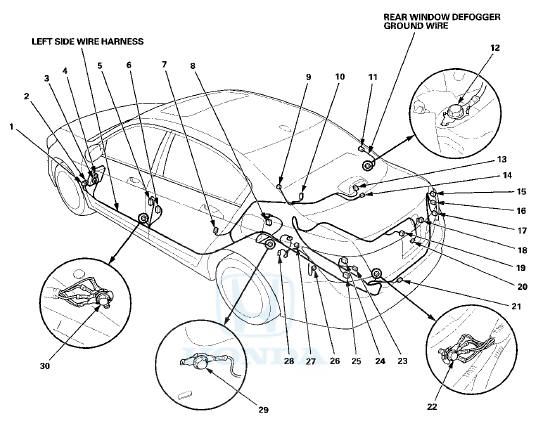 Left Side Wire Harness (2-door)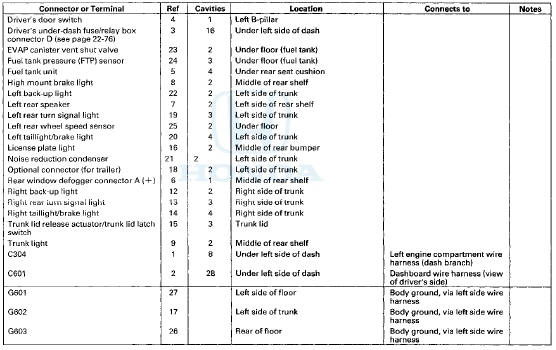 Rear Window Defogger Ground Wire (2-door)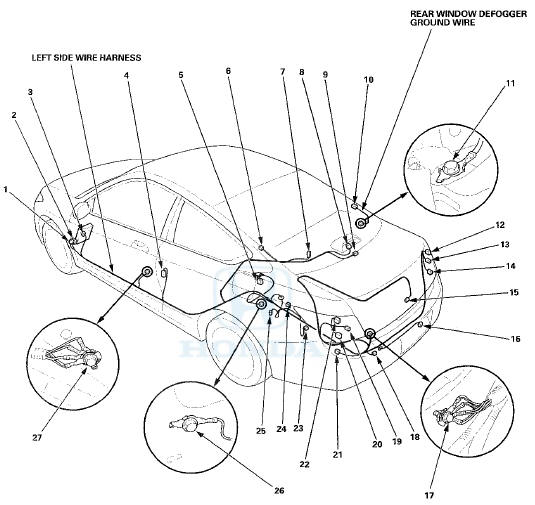 SRS Floor Wire Harness (4-door)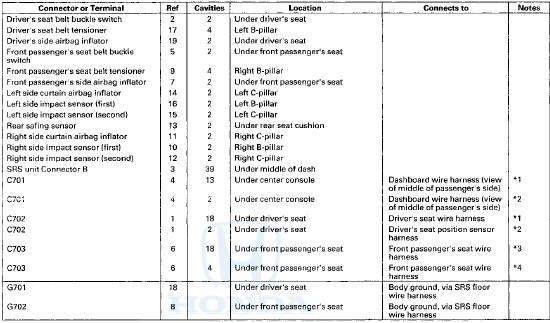 *1: With power seat
*2: Without power seat
*3: With seat heater
*4: Without seat heater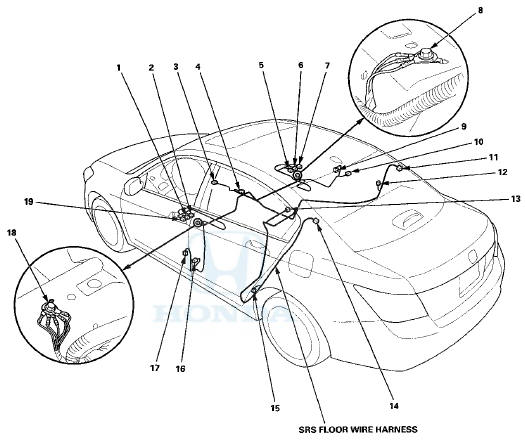 SRS Floor Wire Harness (2-door)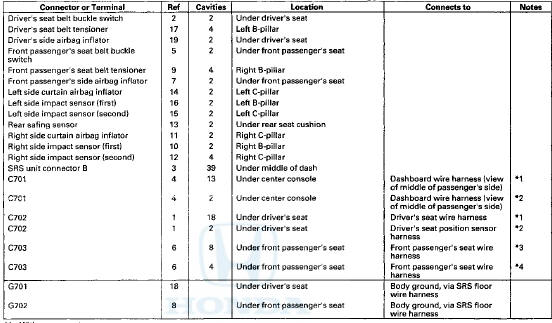 * 1 : With power seat
*2: Without power seat
*3: With seat heater
*4: Without seat heater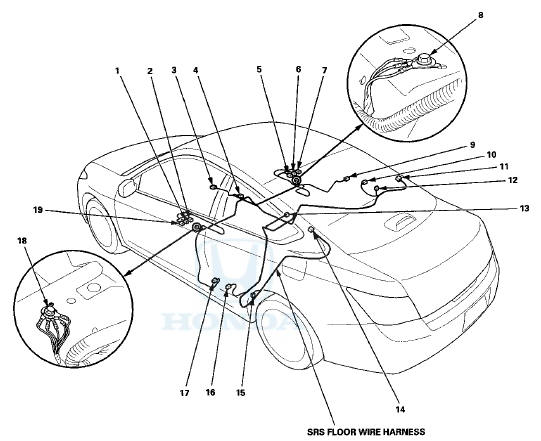 Roof Wire Harness (With moonroof)

*1: With navigation system
*2 With HandsFreeLink control system
Moonroof Subharness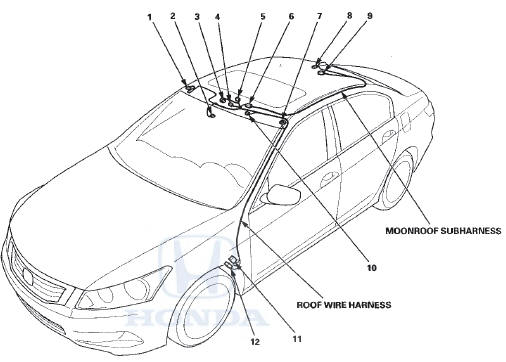 Roof Wire Harness (Without moonroof)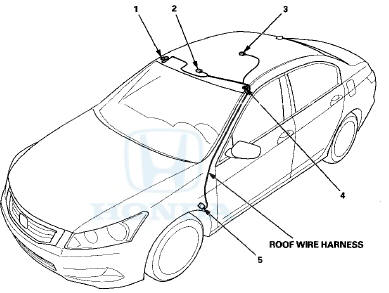 Driver's Door Wire Harness (4-door)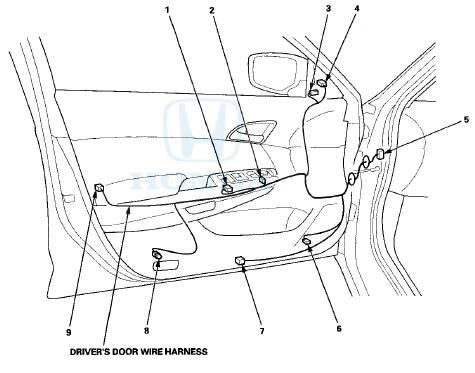 Driver's Door Wire Harness (2-door)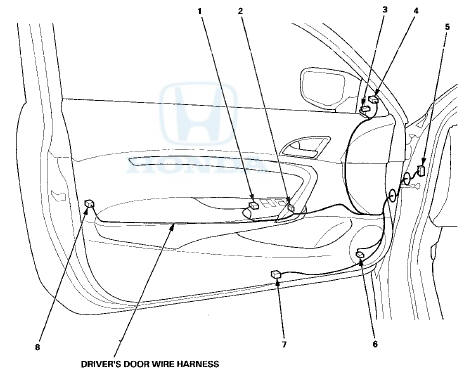 Front Passenger's Door Wire Harness (4-door)

*1: With security
*2: Without security
*3: With AUTO UP/AUTO DOWN function
*4: Without AUTO UP/AUTO DOWN function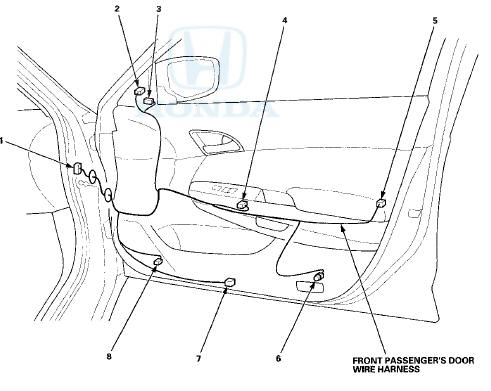 Passenger's Door Wire Harness (2-door)

*1: With AUTO UP/AUTO DOWN function
*2: Without AUTO UP/AUTO DOWN function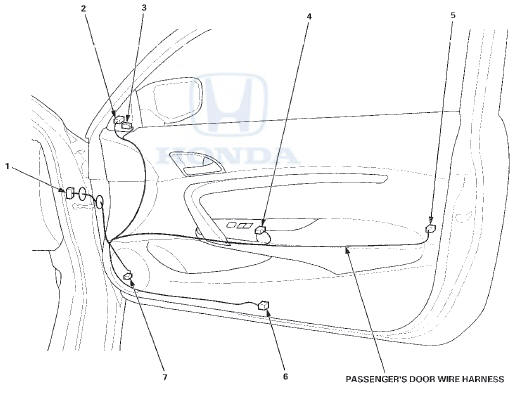 Left Rear Door Wire Harness (4-door)

*1: With security
*2: Without security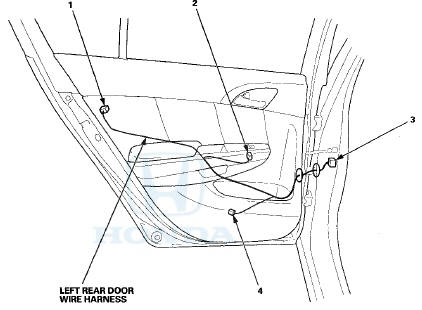 Right Rear Door Wire Harness (4-door)

*1: With security
*2: Without security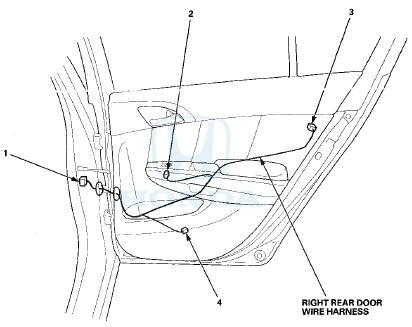 Driver's Seat Wire Harness (With power seat)

*1: With power lumbar support
*2: With seat heater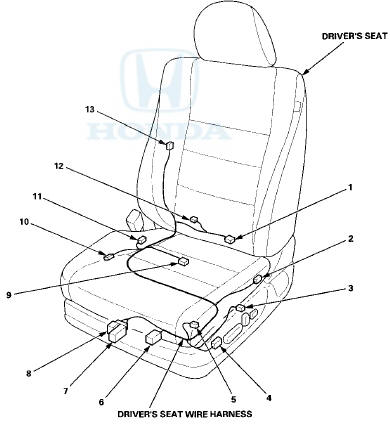 Driver's Seat Position Sensor Harness (Without power seat)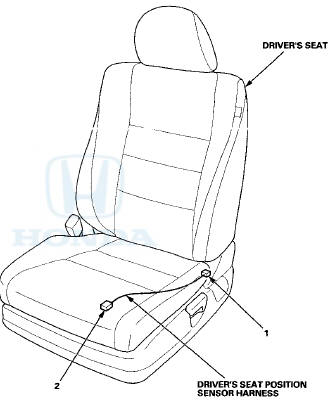 Front Passenger's Seat Wire Harness (4-door)
*1: With seat heater
*2: Without seat heater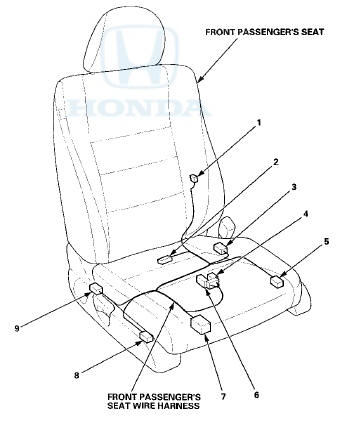 Front Passenger's Seat Wire Harness (2-door)

*1: With seat heater
* 2 : Without seat heater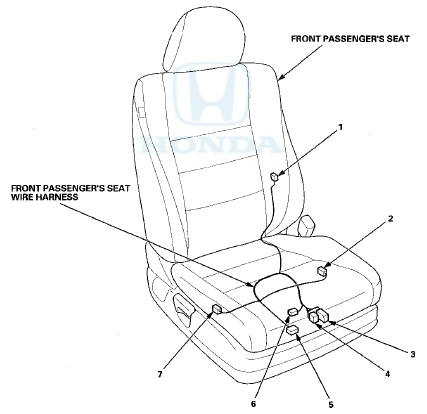 A / C Wire Harness (Climate Control System with Navigation)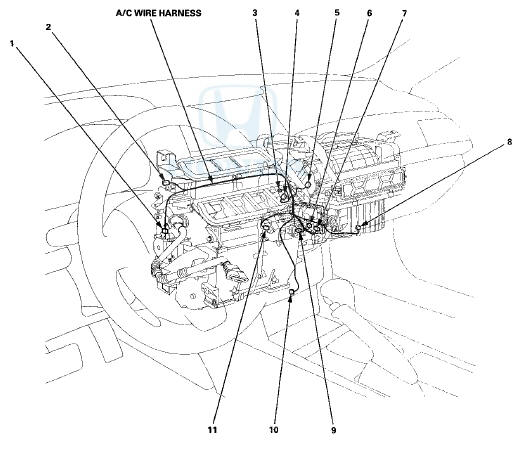 A/C Wire Harness (Climate Control System without Navigation)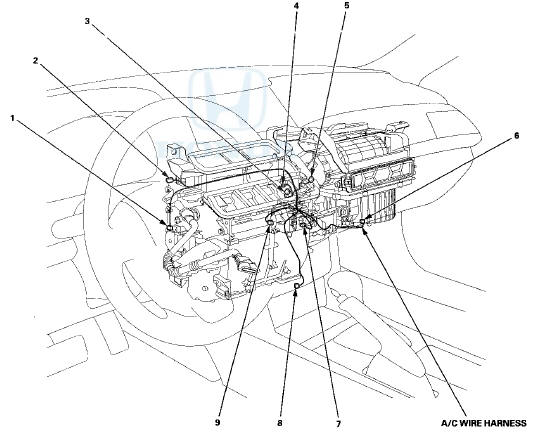 A/C Wire Harness (HVAC Control System)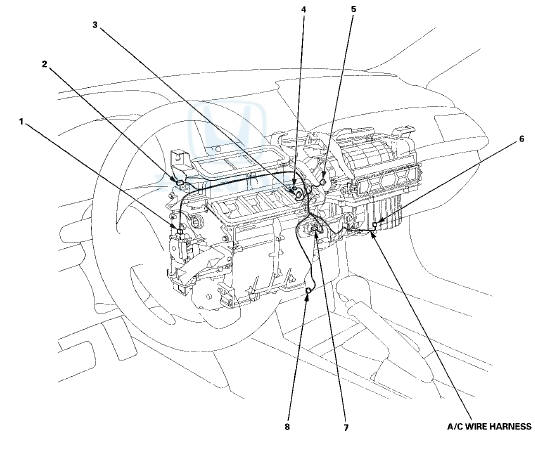 Cable Reel Subharness

* 1 : With HandsFreeLink
*2: With navigation system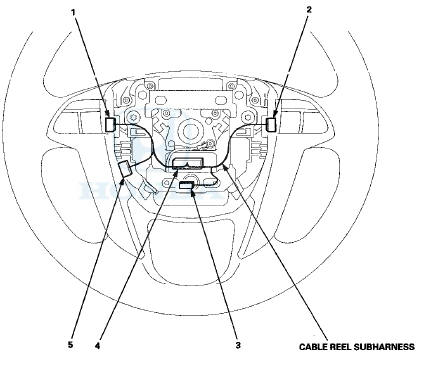 Identification numbers have been assigned to in-line connectors, junction connectors, and terminals. The number is preceded by the letter "C" for connectors, " G " for ground te ...
Connector to Fuse/Relay Box Index Under-hood Fuse/Relay Box *: '08-09 models Driver's Under-dash Fuse/Relay B O M Passenger's Under-dash Fuse/Relay Box *1: LX, LX PZEV, LX-P, LX-P PZE ...
See also:
Mainshaft Disassembly
NOTE: Refer to the Exploded View in the Mainshaft Reassembly, as needed, when removing components pressed onto the mainshaft (see page 13-38). 1. Remove the angular ball bearing (A) and the taper ...
Circuit Diagram
'08-09 Models 10 Model ...
System Description
The vehicle is equipped with a Type Vll (GEN 5) immobilizer system that will disable the vehicle unless a programmed ignition key is used. This system consists of a transponder combined with a k ...