Honda Accord: Connector Index
Identification numbers have been assigned to in-line connectors, junction connectors, and terminals. The number is preceded by the letter "C" for connectors, " G " for ground terminals, or "T" for non-ground terminals.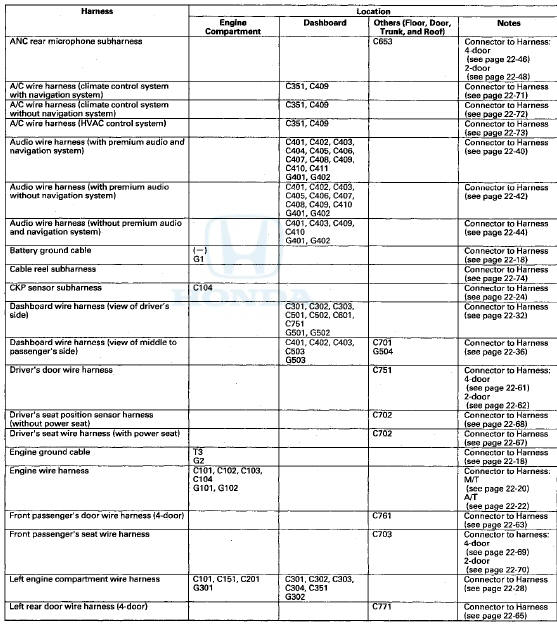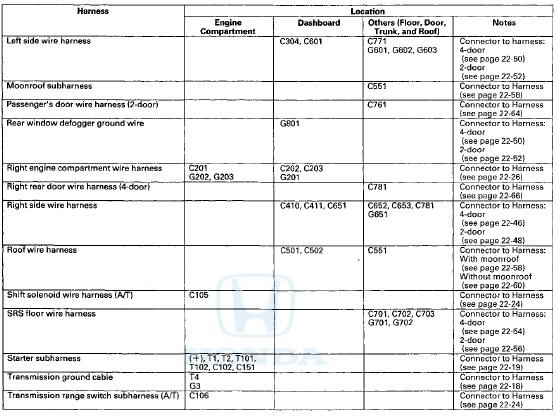 Starter Subharness Engine Wire Harness (M/T) Engine Wire Harness ( A / T ) *1: PZEV *2: Except PZEV CKP Sensor Subharness Shift Solenoid Wire Harness (A/T) Transmission Rang ...
See also:
Overview of Contents
Contents A convenient reference to the sections in this manual. Your Vehicle at a Glance A quick reference to the main controls in your vehicle. Driver and Passenger Safety Important informat ...
CMP Pulse Plate B Replacement
1. Remove the cylinder head cover (see page 6-73). 2. Remove camshaft position (CMP) sensor B (see page 11-198). 3. Hold the camshaft with an open-end wrench, then loosen the bolt. 4. Remov ...