Honda Accord: Component Location Index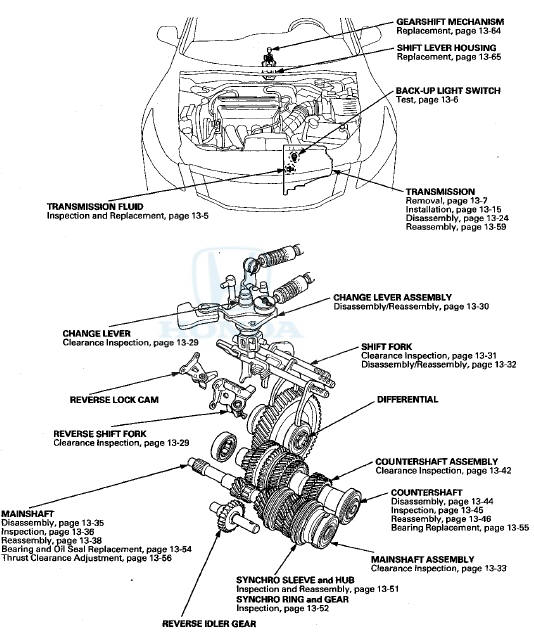 * : Part of Mainshaft Inspection Tool Set, 07GAJ-PG20102. * * : Must be used with commercially available 3/8"-16 UNF Slide Hammer. * ...
See also:
Back-up Light Switch Test
1. Disconnect the back-up light switch 2P connector (A). 2. Check for continuity between back-up light switch 2P connector terminals No. 1 and No. 2. There should be continuity only when the shif ...
Wiper Motor Test
4-door 1. Remove the driver's side wiper arm (see page 22-321). 2. Remove the left side cowl cover (see page 22-321). 3. Disconnect 5P connector (A) from the windshield wiper motor (B). 4. ...
Console Accessory Power Socket Test/Replacement
NOTE: If all of the front and console accessory power sockets do not work, check the No. 1 8 (7.5 A) fuse in the driver's under-dash fuse/relay box and ground (G503) first. 1. Remove the center ...