Honda Accord: Symptom Troubleshooting Index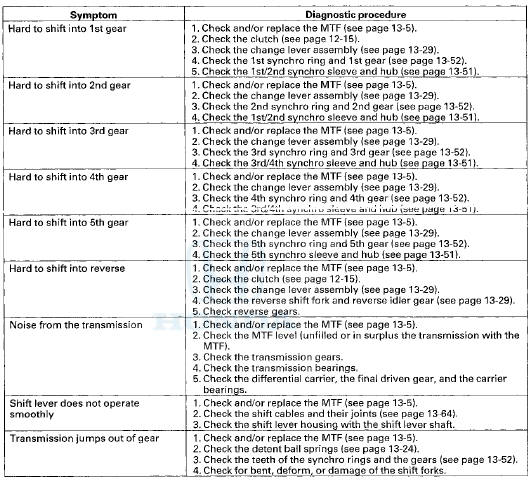 1. Raise the vehicle on a lift, and make sure it is securely supported. 2. Remove the front splash shield (see page 20-291). 3. Remove the oil filler plug (A) and the sealing washer (B), check ...
See also:
Mirror Housing Cover Replacement
1. Remove the mirror holder (see page 20-63). 2. From the mirror holder opening, release the hooks (A) of the mirror housing cover (B). 3. Release the hooks (A), then remove the mirror housing ...
Valve Body Valve Installation
1. Coat all parts with ATF before assembly. 2. Install the valves and the springs in the sequence shown for the main valve body (see page 14-277), the regulator valve body (see page 14-279), and ...