Honda Accord: Replacing Rear Bulbs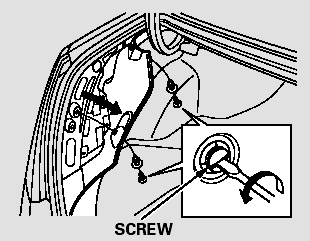 1. Open the trunk.
Remove the screws in the center of each of the two fasteners on the side of the trunk lining. Pull the lining back.
2. Determine which of the three bulbs is burned out: stop/taillight, back-up light or turn signal light.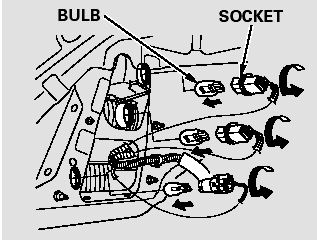 3. Remove the socket by turning it one-quarter turn counterclockwise.
4. Pull the bulb straight out of its socket. Push the new bulb straight into the socket until it bottoms.
5. Insert the socket back into the light assembly. Turn it clockwise to lock it in place.
6. Turn on the lights to make sure the new bulb is working.
7. Push the trunk lid trim back into position.
8. Put the fasteners into the holes on the side of the trunk lining.
Reinstall the screws.