Honda Accord: Symptom Troubleshooting Index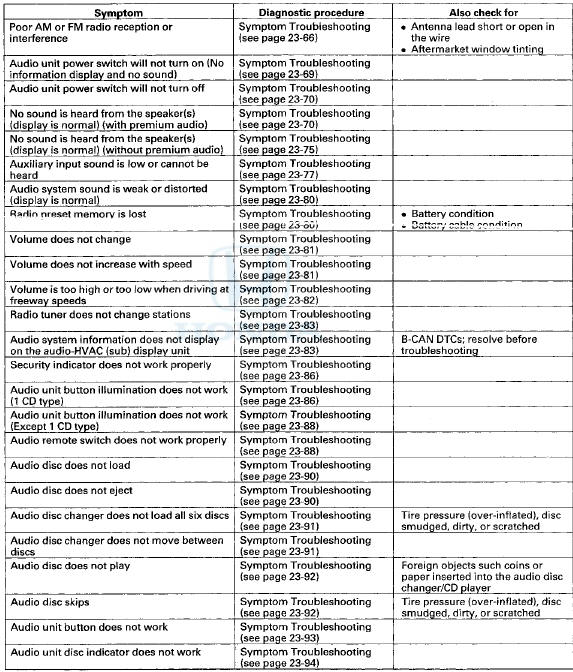 Lever-Locked Connector Disconnecting To disconnect the connector, pull the lever (A) while pushing the lock tab (B) down, then pull the connector (C). Connecting To connect the connector, push ...
Overview The audio unit acts as the processor for all audio functions. You can select the audio functions from the front panel, the audio remote (on the steering wheel), or by using the navigation ...
See also:
Brake PadWear Indicators
The front and rear disc brakes on all models have audible brake pad wear indicators. If the brake pads need replacing, you will hear a distinctive, metallic screeching sound when you apply ...
To Choose a Track
You can also choose a track directly from a track list. Press ENTER on the interface selector, and the track list screen will be shown. If there are no track names, track numbers are displ ...
System Description
General Description The automatic transmission is a transverse-mounted three-shaft design, implemeting an electronically controlled hydraulic circuit that provides five forward speeds and one in r ...