Honda Accord: Auxiliary Input Jack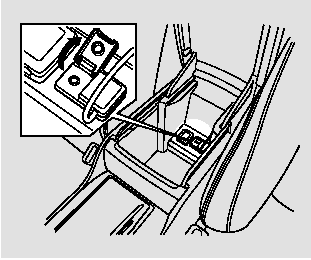 The auxiliary input jack is inside the console compartment. The system will accept auxiliary input from standard audio accessories using a 1/8 inch (3.5 mm) stereo miniplug.
When you plug in amini-jack cable between a compatible audio unit and the jack, you will see AUX in the display and the system automatically switches to AUX mode.
When a compatible audio unit is connected to the jack, press the AUX or CD/AUX button to select it.
Three controls for the audio system are mounted in the steering wheel hub. These let you control basic functions without removing your hand from the wheel. The VOL button adjusts the volume ...
Your vehicle's audio system may disable itself if it is disconnected from electrical power for any reason. To make it work again, you must enter a specific five-digit code with the preset but ...
See also:
MIL Circuit Troubleshooting
1. Turn the ignition switch to ON (II). 2. Do the gauge self-diagnostic function (see page 22-332). Does the MIL indicator flash? YES-Go to step 3. NO-Substitute a known-good gauge control ...
Reverse Shift Fork Clearance Inspection
1. Measure the clearance between the reverse Idler gear (A) and the reverse shift fork (B) with a feeler gauge (C). If the clearance exceeds the service limit, go to step 2. Standard; 0.20-0.59 mm ...
CKP Pulse Plate Replacement
1. Remove the crankshaft from the engine block (see page 7-14). 2. Remove the CKP pulse plate (A) from the crankshaft. 3. Install the CKP pulse plate in the reverse order of removal. ...