Honda Accord: Climate Control System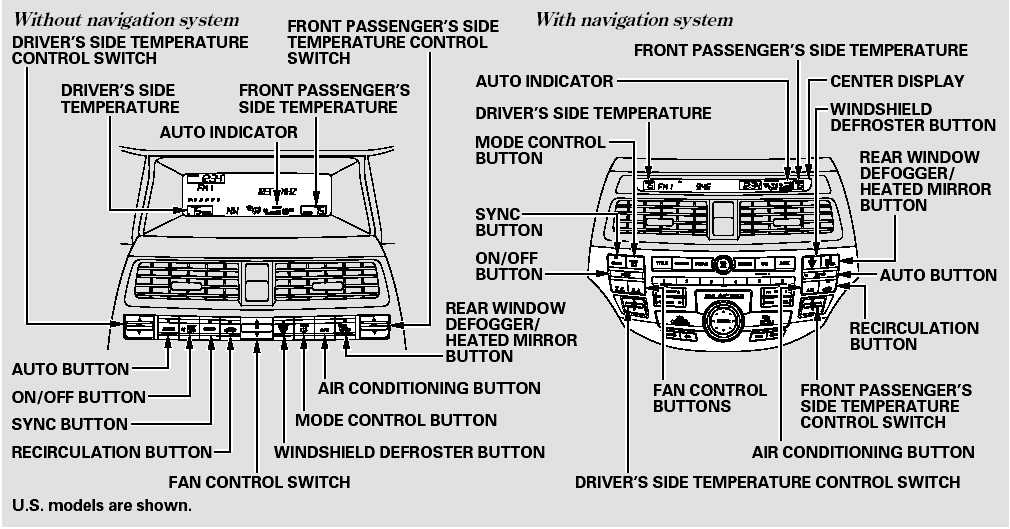 EX-L, Canadian EX, and all V6
LX and U.S. EX Fan Control Turn this dial to increase or decrease the fan speed and airflow. Temperature Control Turning this dial clockwise increases the temperature of the airflow. Air Co ...
On models with navigation system The climate control system for your vehicle can also be operated using the voice control system. See the navigation system manual for complete details. ...
See also:
Valve Body
Valve Body and ATF Strainer Installation Exploded View Torque Specifications: 6 x 1.0 mm: 12 N-m (1.2 kgf m, 8.7 Ibfft) 8 x 1.25 mm: 18 N-m (1.8 kgfm, 13 Ibfft) NOTE: Refer to the Exploded Vie ...
System Description
Delay Orifice Mechanism Function The delay orifice mechanism improves clutch operation by delaying the slave cylinder release speed when the clutch pedal is suddenly released. The delay orifice m ...
Shift Lever Housing Replacement
NOTE: - Use the appropriate tool from the KTC trim tool set to avoid damage when removing components. - Take care not to scratch the center console, dashboard, and related parts. 1. Remove th ...