Honda Accord: Audio, Navigation, and Telematics
Special Tools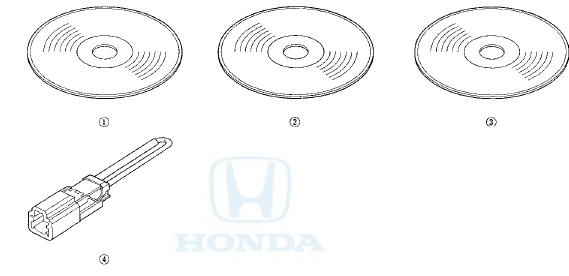 1 . Remove the driver's dashboard lower cover (see page 20-166). 2. Remove the steering column covers (see page 20-181). 3. Disconnect the 7P connector (A) from the immobilizer-keyless contro ...
See also:
Maintenance Main Items
If message "SERVICE" does not appear more than 12 months after the display is reset change the engine oil every year. NOTE: - Independent of the maintenance messages in the smart maint ...
Piston, Pin, and Confyssfeg EQC Replacement
Disassembly 1. Remove the piston from the engine block (see page 7-14). 2. Apply new engine oil to the piston pin snap rings (A), and turn them in the ring grooves until the end gaps are lined ...
Transmission Number
Transmission Type 88E5: 5-speed Manual B90A: 5-speed Automatic Serial Number 1000001-: B90A 8000001-: 88E5 ...