Honda Accord: Special Tools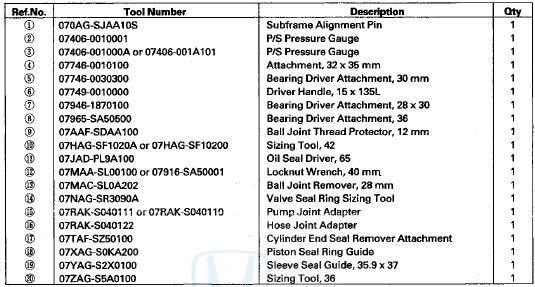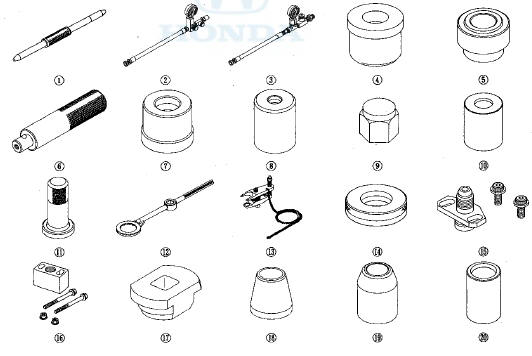 See also:
Vehicle Identification Number
Manufacturer, Make, and Type of Vehicle 1HG; Honda of America Mfg., Inc. Honda passenger vehicle Line, Body, and Engine Type CS1: Accord Coupe/K24Z3 Body Type and Transmission Type 1: 2-door ...
Using Cruise Control
1. Push the CRUISE button on the steering wheel. The CRUISE MAIN indicator on the instrument panel comes on. The cruise control systemcan be left on, even when it is not in use. 2. Acceler ...
To Stop Playing a Disc
To take the system out of disc mode, press the FM/AM button, the button, or the AUX button (if an appropriate unit is connected). To return to disc mode, press the CD button. You can also ...