Honda Accord: Component Location Index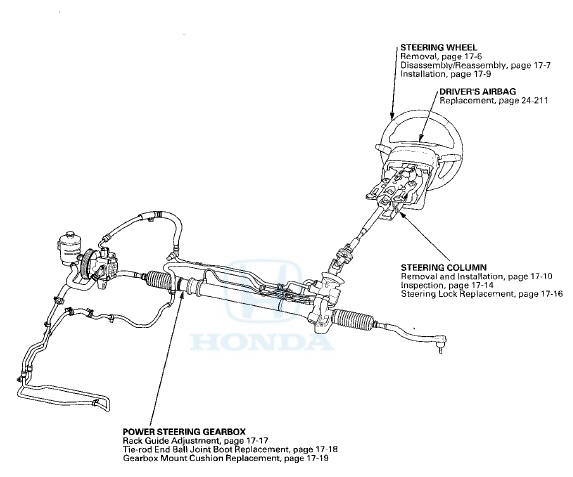 1. Set the front wheels in the straight ahead position. 2. Measure how far you can turn the steering wheel left and right without moving the front wheels. -If the play is within the limit, the ...
See also:
Using the Paddle Shifters in the D position (D-Paddle Shift Mode)
V6 models only When you are driving in theD position, you can shift the transmission up or down manually with the paddle shifters. To shift up or down, use the + (right) or - (left) paddl ...
Accessories and Modifications
Modifying your vehicle, or installing some non-Honda accessories, can make your vehicle unsafe. Before you make any modifications or add any accessories, be sure to read the following inform ...
PIN Number
You can add, change, or remove a PIN number from any phonebook. To add a PIN: If you have selected a phonebook without a PIN, you will see the above display. Enter the new 4-digit PIN. You ...