Honda Accord: Roof and Trunk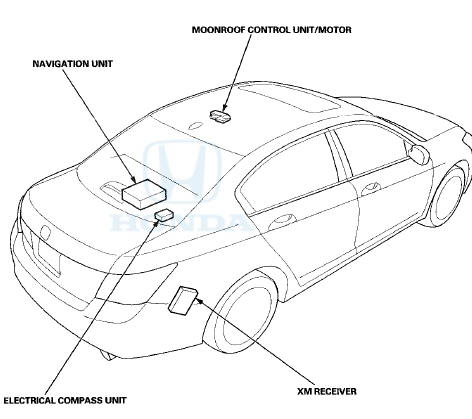 With Navigation System Without Navigation System ...
Driver's seat - 4-door 2-door Front passenger's seat 4-cfoor 2-door ...
See also:
Body Specifications
4-door Model: ...
Fuel Pump/Fuel Gauge Sending Unit Replacement
1. Remove the fuel tank unit (see page 11 -320). 2. Remove the fuel level sensor (fuel gauge sending unit) (A) from the fuel tank unit (B). 3. Check these items before installing the fuel tank ...
Reverse Lockout
6-speed manual transmission only The manual transmission has a lockout so you cannot accidentally shift from any forward gear to reverse while the vehicle is moving at a certain speed. If you ...