Honda Accord: Recommended Engine Oil
Oil is a major contributor to your engine's performance and longevity.
Always use a premium-grade 0W-20 detergent oil displaying the API Certification Seal. This seal indicates the oil is energy conserving, and that it meets the American Petroleum Institute's latest requirements.
Honda Motor Oil is the preferred 0W-20 lubricant for your vehicle. It is highly recommended that you use Honda Motor Oil in your vehicle for optimum engine protection. Make sure the API Certification Seal says ''For Gasoline Engines''.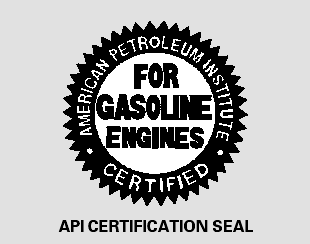 The oil viscosity or weight is provided on the container's label.
0W-20 oil is formulated for yearround protection of your vehicle to improve cold weather starting and fuel economy.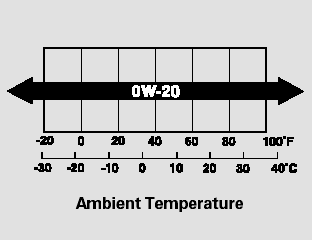 Unscrew and remove the engine oil fill cap on top of the valve cover. Pour in the oil slowly and carefully so you do not spill any. Clean up any spills immediately. Spilled oil could damage ...
You may use a synthetic motor oil if it meets the same requirements given for a conventional motor oil: it displays the API Certification Seal, and it is the proper weight. You must follow t ...
See also:
Under-hood Fuse/Relay Box
Removal and Installation Special Tools Required Relay Puller 07AAC-000A1A0 NOTE; The under-hood fuse/relay box is a part of the left engine compartment wire harness, and it cannot be replaced by ...
Fuel Economy
Improving Fuel Economy Fuel economy depends on several conditions, including driving conditions, your driving habits, the condition of your vehicle, and loading. Depending on these and other ...
GPS Antenna Removal/Installation
1. Remove the rear shelf (see page 20-128). 2. Disconnect the GPS antenna connector (A), and remove the bolt (B). 3. Detach the harness clips, and remove the GPS antenna (C). 4. Install the ...