Honda Accord: Ground Distribution
Ground to Components Index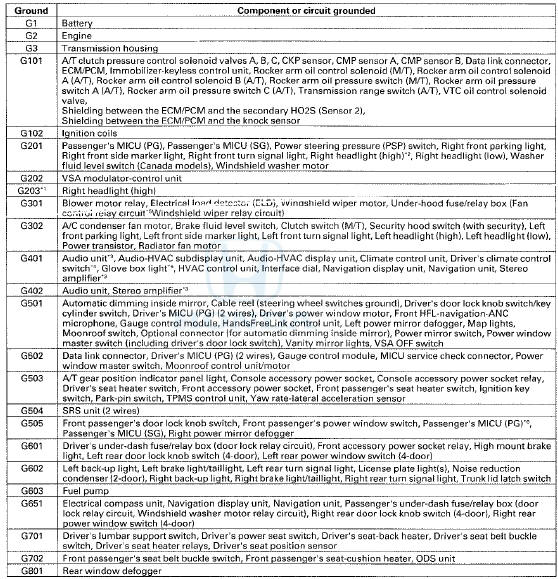 * 1 : EX-L, EX-L PZEV
*2: Except EX-L, EX-L PZEV
*3: With premium audio system
*4: With navigation system
*5: '10 model
*6: '08-09 models
Fuse to Components Index Under-hood Fuse/Relay Box * 1 : LX, LX PZEV, LX-P, LX-P PZEV *2: Except LX, LX PZEV, LX-P, LX-P PZEV Driver's Under-dash Fuse/Relay Box Passenger's Under-dash Fus ...
Removal and Installation Special Tools Required Relay Puller 07AAC-000A1A0 NOTE; The under-hood fuse/relay box is a part of the left engine compartment wire harness, and it cannot be replaced by ...
See also:
Changing the Engine Oil and Oil Filter
You must change the engine oil and oil filter regularly in order to maintain the engine's lubrication. The engine may be damaged if they are not changed regularly. Change the oil and filter in ...
Countershaft Reverse Selector Hub and 3rd Gear Removal
1. Install a commercially available bearing separator on 4th gear (A). Set the countershaft (B) on a press with a spacer (C) between the press and the countershaft, and remove the reverse selector ...
Checking Loads
The best way to confirmthat all loads are within limits is to check them at a public scale. For public scales in your area, check your local phone book, or contact your trailer dealer or ren ...