Honda Accord: Component Location Index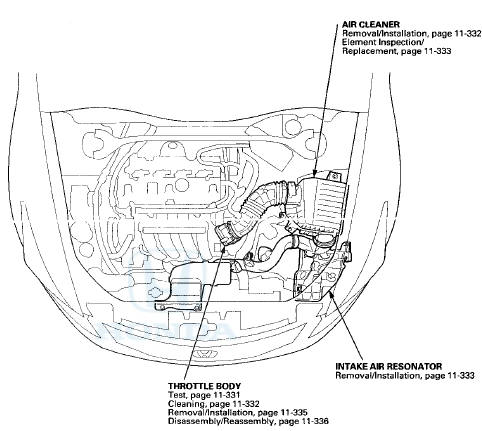 Carbon Accumulation Check NOTE: If the malfunction indicator lamp (MIL) has been reported on, check for diagnostic trouble codes (DTCs). 1. Connect the HDS to the data link connector (DLC) (A) l ...
See also:
CMP Pulse Plate A Replacement
1. Remove the cylinder head cover (see page 6-73). 2. Remove camshaft position (CMP) sensor A (see page 11-274). 3. Hold the camshaft with an open-end wrench, then loosen the bolt. 4. Remov ...
Outside Air Temperature Sensor Test
1 Remove the outside air temperature sensor (see page 22-353). 2. Dip the sensor in ice water, and measure the resistance. Then pour warm water on the sensor, and check for a change in resistanc ...
Compass*
When you set the power mode to ON, the compass self-calibrates, and the compass display appears. ...