Honda Accord: Component Location Index
Frot Suspension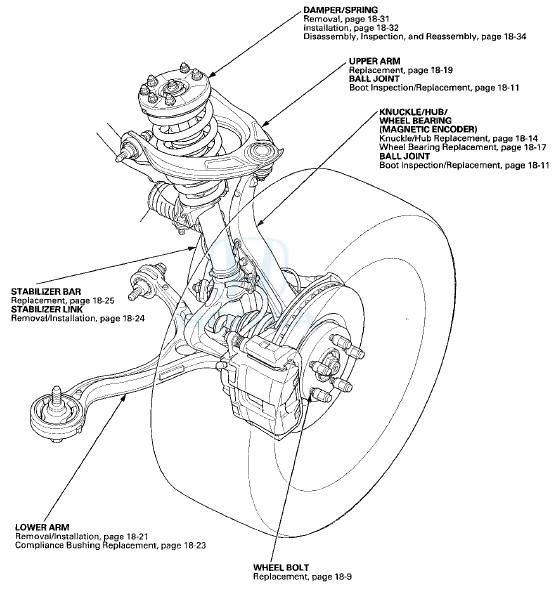 Rear Suspension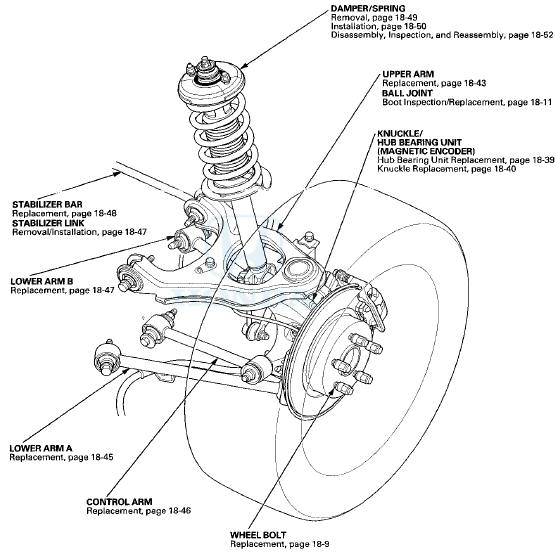 The suspension can be adjusted for front and rear toe. Pre-Alignment Checks For proper inspection and adjustment of the wheel ; alignment, do these checks: 1. Release the parking brake-to avoid an ...
See also:
Knock Sensor Replacement
1. Remove the intake manifold (see page 9-4). 2. Disconnect the knock sensor connector (A). 3. Remove the knock sensor (B). 4. Install the parts in the reverse order of removal. ...
EVAP Canister Replacement
1. Raise the vehicle on a lift. 2. Remove the wheel sensor harness clamps (A) 3. Support the rear subframe with a transmission jack and a wooden block as shown. 4. Remove the rear subframe m ...