Honda Accord: Component Location Index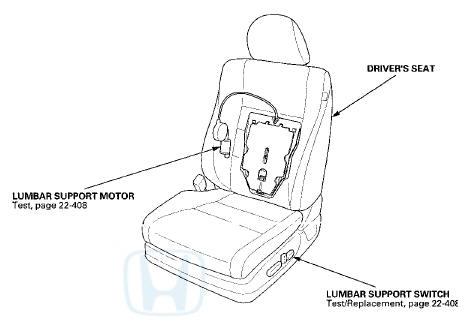 See also:
Countershaft Bearing Replacement
Special Tools Required -Adjustable Bearing Puller, 2 5 - 4 0 mm 07736-A01000B -Driver Handle, 15 x 135L 07749-0010000 -Attachment, 62 x 68 mm 07746-0010500 1. Remove the countershaft bearing using ...
Shift Fork Disassembly/Reassembly
NOTE: Prior to reassembling, clean all the parts in solvent, dry them, and apply MTF to all contact surfaces ...
Ball Joint Boot Inspection / Replacemen
Special Tools Required - Clip Guide, 45 mm 070AG-SJA0300 -Clip Guide, 41 mm 07974-SA50700 1. Check the ball joint boot for weakness, damage, cracks, and grease leaks. NOTE: - If the ball joint ...