Honda Accord: Component Location Index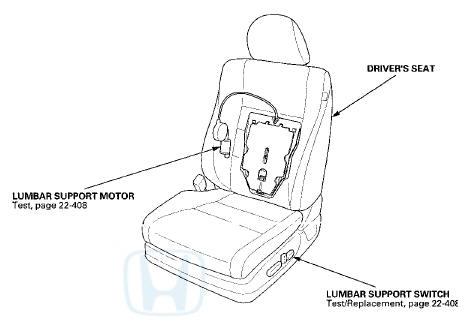 See also:
Outside Air Temperature indicator Calibration
NOTE: To test the outside air temperature sensor (see page 21-185). Description The outside air temperature sensor is located behind the center of the front bumper. The gauge control module uses ...
Compass Calibration
The compass may need to be manually calibrated after exposure to a strong magnetic field. If the compass seems to be continually showing the wrong direction and is not self-calibrating, or ...
Tensioner Pulley Replacement
1. Remove the auto-tensioner (see page 4-31). 2. Clamp the auto-tensioner (A) by using two 8 mm bolts (B) and a vise (C) as shown. Do not clamp the auto-tensioner itself, then remove the tensione ...