Honda Accord: Circuit Diagram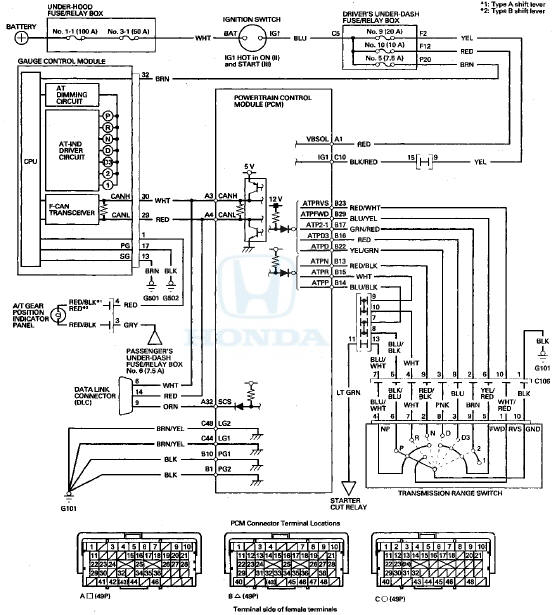 1. Raise the vehicle on a lift, or apply the parking brake, block the rear wheels, and raise the front of the . vehicle. Make sure it is securely supported. 2. Remove the left front wheel. 3. ...
See also:
Taillight Replacement
4-door 1 Remove the rear bumper (see page 20-260). 2. Remove the trunk side trim panel (see page 20-132). 3. Disconnect the connectors (A) from the taillights (B). 4 . Turn the bulb sockets ...
Rearview Mirror Harness Cover Base Replacement
4-door with Automatic Dimming Rearview Mirror NOTE: t Put on gloves to protect your hands. - Wear eye protection while cutting the glass adhesive with piano wire. 1. Remove these items: - R ...
Power Transistor Test
1. Remove the passenger's dashboard undercover (see page 20-170). 2. Disconnect the 4P connector from the power transistor. 3. Measure the resistance between terminals No. 3 and No. 4 of the ...