Honda Accord: Eco Assist System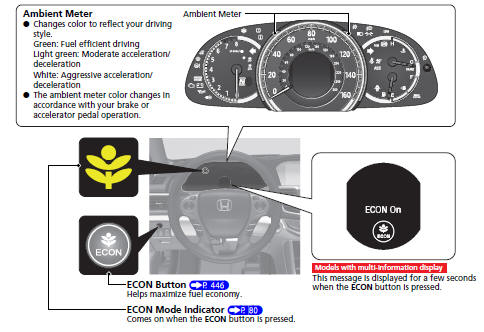 See also:
General Troubleshooting Information
How to Use the Self-diagnostic Function The HVAC control unit has a self-diagnostic function for the heating, ventilation, and air conditioning system. To run the self-diagnostic function, do the ...
Front Brake Caliper Overhaul
Frequent inhalation of brake pad dust, regardless of material composition, could be hazardous to your health. - Avoid breathing dust particles. - Never use an air hose or brush to clean brake ...
Seat Belt Maintenance
For safety, you should check the condition of your seat belts regularly. Pull each belt out fully, and look for frays, cuts, burns, and wear. Check that the latches work smoothly and the belt ...