Honda Accord: Recommended Engine Oil
Oil is a major contributor to your engine's performance and longevity.
Always use a premium-grade 0W-20 detergent oil displaying the API Certification Seal. This seal indicates the oil is energy conserving, and that it meets the American Petroleum Institute's latest requirements.
Honda Motor Oil is the preferred 0W-20 lubricant for your vehicle. It is highly recommended that you use Honda Motor Oil in your vehicle for optimum engine protection. Make sure the API Certification Seal says ''For Gasoline Engines''.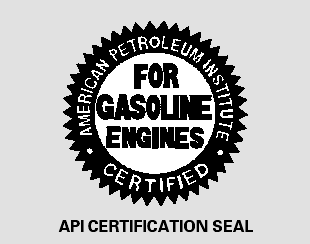 The oil viscosity or weight is provided on the container's label.
0W-20 oil is formulated for yearround protection of your vehicle to improve cold weather starting and fuel economy.