Honda Accord: Adding Engine Oil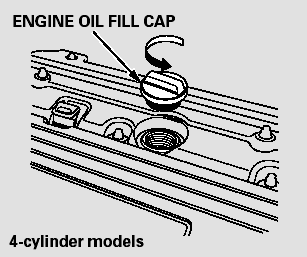 Unscrew and remove the engine oil fill cap on top of the valve cover.
Pour in the oil slowly and carefully so you do not spill any. Clean up any spills immediately. Spilled oil could damage components in the engine compartment.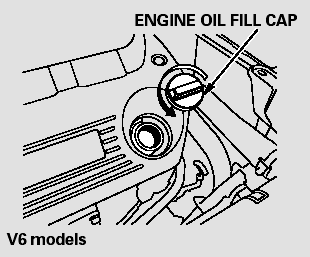 Reinstall the engine oil fill cap, and tighten it securely. Wait a few minutes, and recheck the oil level on the engine oil dipstick. Do not fill above the upper mark; you could damage the engine.