Honda Accord: Parking Light Bulbs
When replacing, use the following bulbs.

Turn the steering wheel and pull the inner fender back in the same way as when replacing the front turn signal/side marker light bulbs.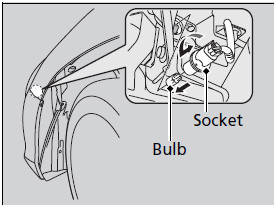 1. Turn the socket to the left and remove it, then remove the old bulb.
2. Insert a new bulb.