Honda Accord: Installing a Child Seat with a Tether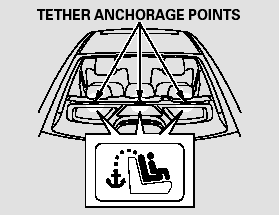 A child seat with a tether can be installed in any seating position in the back seat, using one of the anchorage points shown above.
Since a tether can provide additional security to the lap/shoulder belt installation, we recommend using a tether whenever one is required or available.
Using an Anchor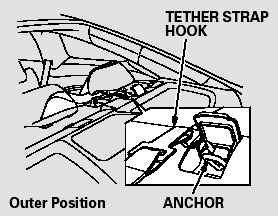 1. After properly securing the child seat, lift the head restraint, then route the tether strap over the seat-back and through the head restraint legs.
2. Lift the cover, then attach the tether strap hook to the anchor, making sure the strap is not twisted.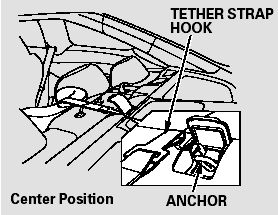 3. Tighten the strap according to the seat maker's instructions.