Honda Accord: FTP Sensor Replacement
1. Remove the bolt (A), and disconnect the EVAP canister vent shut valve 2P connector (B), the FTP sensor 3P connector (C), and the hoses (D).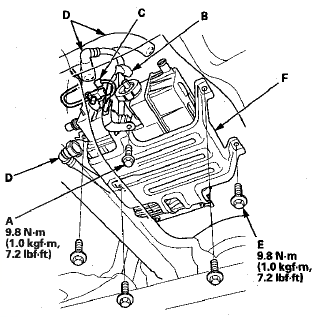 2. Remove the bolts (E), and move the EVAP canister assembly (F) to the rear.
3. Remove the FTP sensor (A).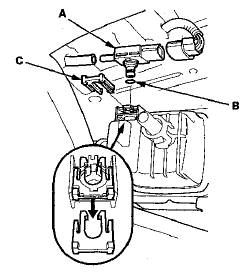 4. Install the parts in the reverse order of removal with a new O-ring (B) and a new retainer (C).