Honda Accord: Combination Light Switch Test/Replacement
1. Remove the driver's dashboard lower cover (see page 20-166).
2. Remove the steering column covers (see page 17-10).
3. Disconnect the 12P connector (A) from the combination light switch (B).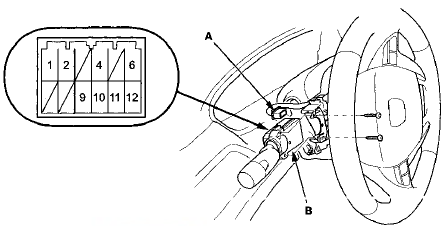 4. Remove the two screws, then slide out the combination light switch.
5. Inspect the connector terminals to be sure they are all making good contact.
• If the terminals are bent, loose or corroded, repair them as necessary, and recheck the system.
• If the terminals look OK, check for continuity between the terminals in each switch position according to the tables.
Light switch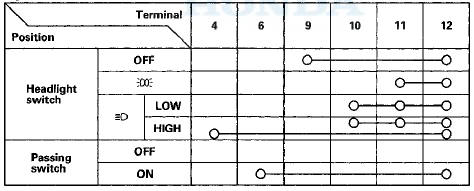 Turn signal switch

6. If the continuity is not as specified, replace the switch.