Honda Accord: Clutch Fluid
Manual transmission only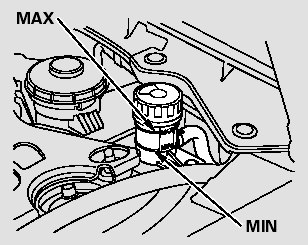 The fluid level should be between theMINandMAXmarks on the side of the reservoir. If it is not, add brake fluid to bring it up to that level.
Use the same fluid specified for the brake system.
A low fluid level can indicate a leak in the clutch system. Have this system inspected as soon as possible.