Honda Accord: Maintenance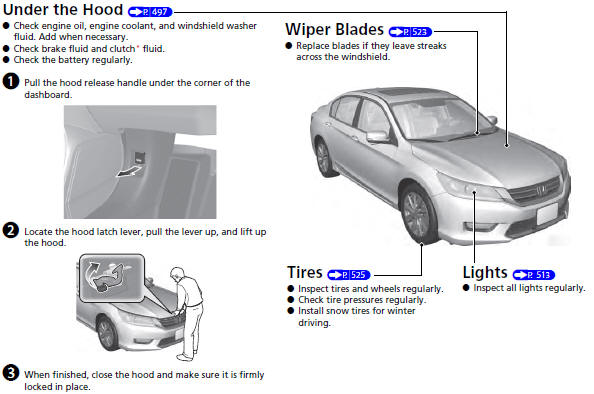 See also:
Additional Safety Precautions
Two people should never use the same seat belt. If they do, they could be very seriously injured in a crash. Do not put any accessories on seat belts. Devices intended to improve occupant comf ...
Secondary Shaft 2nd Gear Axial Clearance Inspection
1. Install the thrust needle bearing (A), the needle bearing (B), 2nd gear (C), the thrust needle bearing (D), the 37 x 58 mm thrust washer (E), and the 2nd clutch (F) on the secondary shaft (G), t ...
Differential Carrier and Final Driven Gear Replacement
1. Remove the final driven gear (A) from the differential carrier (B). NOTE: Differential carrier bolts have left-hand threads. 2. Install the final driven gear in the direction shown on the ...