Honda Accord: Component Location Index
2-door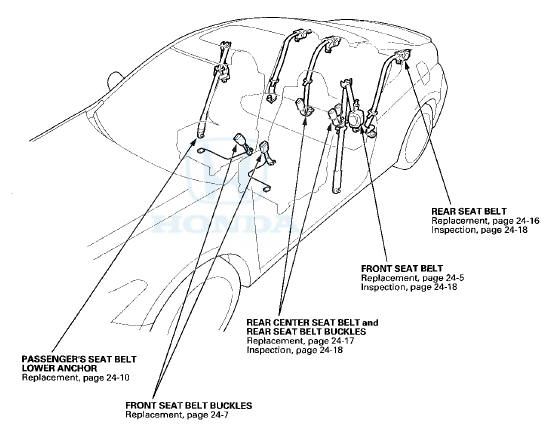 4-door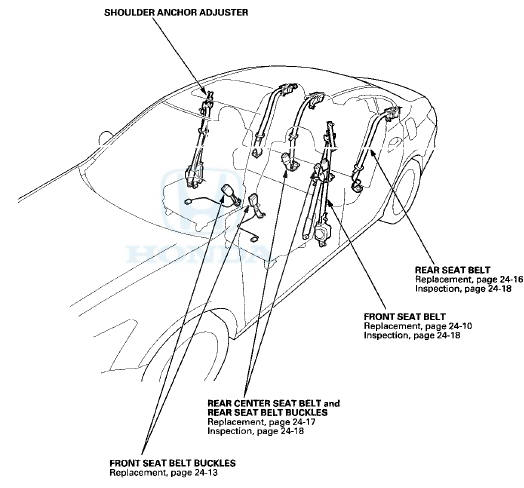 Front Seat Belt - 2-door SRS components are located in this area. Review the SRS component locations (see page 24-23) and the precautions and procedures (see page 24-25) before doing repairs or se ...
See also:
Exhaust Pipe and Muffler Replacement
NOTE: Use new gaskets and self-locking nuts when reassembling. ...
Replacing a Fog Light Bulb
If equipped Your vehicle uses halogen light bulbs. When replacing a bulb, handle it by its plastic case, and protect the glass from contact with your skin or hard objects. If you touch the gl ...
Disc Repeat
To replay the current disc continuously, select DISC REPEAT, and press ENTER on the interface selector. As a reminder, you will see REPEAT next to DISC on the screen. To turn this feature off ...