Honda Accord: Component Location Index
2-door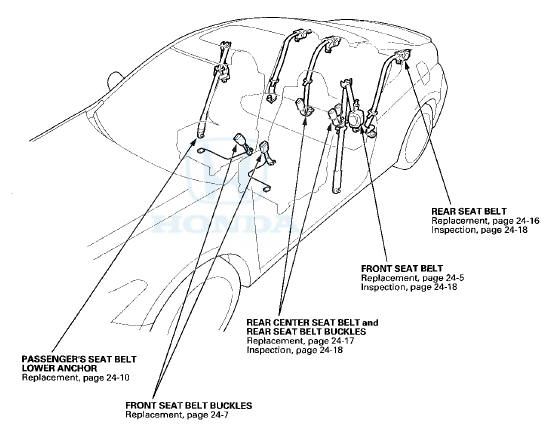 4-door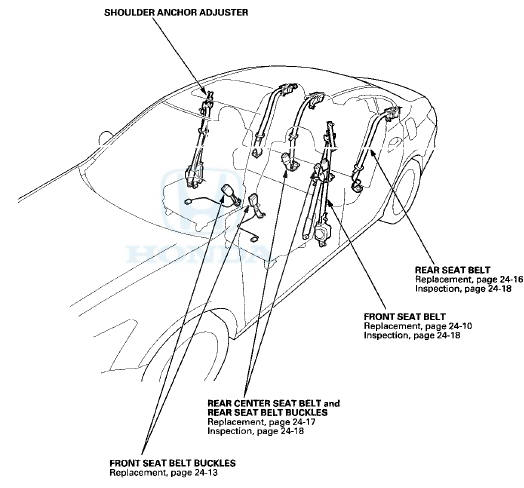 Front Seat Belt - 2-door SRS components are located in this area. Review the SRS component locations (see page 24-23) and the precautions and procedures (see page 24-25) before doing repairs or se ...
See also:
Maintenance Items Under the Hood
...
Brake PadWear Indicators
The front and rear disc brakes on all models have audible brake pad wear indicators. If the brake pads need replacing, you will hear a distinctive, metallic screeching sound when you apply ...
SRS Unit Replacement
Removal 1. Do t h e b a t t e r y t e r m i n a l d i s c o n n e c t i o n procedure (see page 22-91), t h e n w a i t at least 3 m i n u t e s before s t a r t i n g work. 2. Remove t h e d ...