Honda Accord: Restraints
Special Tools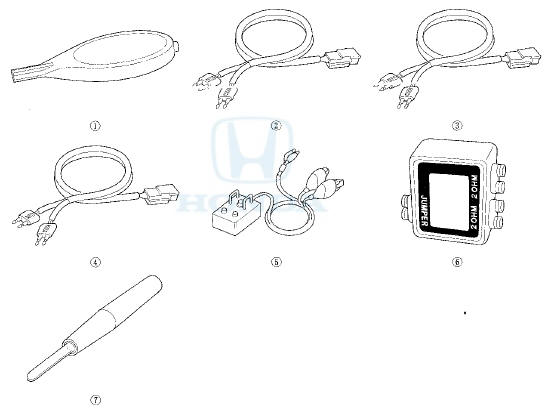 1. Remove the driver's dashboard lower cover (see page 20-166). 2. Remove the screws, then disconnect the 28P connector (A) from the HandsFreeLink control unit (B). 3. Inspect the connector an ...
See also:
Rear Door Panel Removal/Installation
Special Tools Required -KTC Trim Tool Set SOJATP2014 - Trim Pad Remover Snap-on A 177A, commercially available *Available through the Honda Tool and Equipment Program; call 888-424-6857 4-door ...
Quarter Glass Replacement
2-door NOTE: - Put on gloves to protect your hands. - Wear eye protection when removing the glass with piano wire. - Use seat covers to avoid damaging any surfaces. - The quarter glass cli ...
Intake Air Resonator Removal / Installation
1. Do the battery removal procedure (see page 22-92). 2. Remove the air cleaner (see page 11-332). 3. Remove the battery base (A) 4. Remove the front grille cover. - 2-door (see page 2 ...