Honda Accord: Component Location Index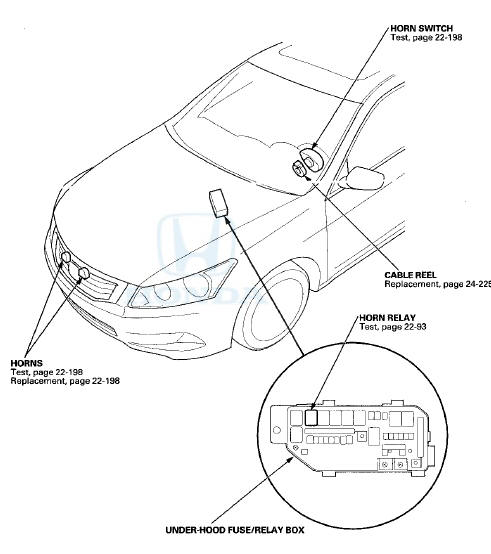 See also:
System Description
Delay Orifice Mechanism Function The delay orifice mechanism improves clutch operation by delaying the slave cylinder release speed when the clutch pedal is suddenly released. The delay orifice m ...
ATF Feed Pipe Replacement
1. Remove the snap rings (A), the ATF feed pipes (B), and the feed pipe flanges (C) from the end cover (D). NOTE: Replace the end cover, if the 1st clutch ATF feed pipe (E) replacement is require ...
Transmission Number
Transmission Type 88E5: 5-speed Manual M91A: 5-speed Automatic B90A: 5-speed Automatic Serial Number 2 0 0 0 0 0 1 M 9 1 A , B90A 8 2 0 0 0 0 1 8 8 E 5 ...