Honda Accord: Cf Under Head Cover Mmmmm
1. Remove the strut brace (if equipped) (see page 20-306).
2. Remove the engine cover.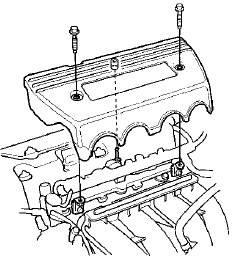 3. Remove the four ignition coils (see page 4-20).
4. Remove the dipstick (A), and the power steering (P/S) hose bracket (B) and disconnect the breather hose (C) and the brake booster vacuum hose (D).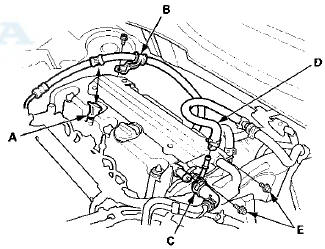 5. Remove the two bolts (E) securing the evaporative emission (EVAP) canister purge valve bracket.
6. Remove the cylinder head cover.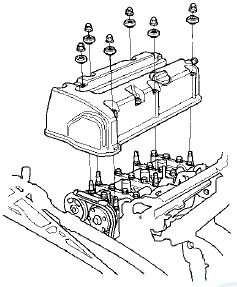 Special Tools Required Cam Chain inspection Gauge 07AAJ-RWCA100 1. Remove the front wheels. 2. Remove the splash shield (see step 25 on page 5-5). 3. Remove the cylinder head cover (see page 6 ...
1. Thoroughly clean the head cover gasket and the groove. 2. Install the head cover gasket (A) in the groove of the cylinder head cover (B). 3. Check that the mating surfaces are clean and dry ...
See also:
ATF Feed Pipe Replacement
1. Remove the snap rings (A), the ATF feed pipes (B), and the feed pipe flanges (C) from the end cover (D). NOTE: Replace the end cover, if the 1st clutch ATF feed pipe (E) replacement is require ...
Clutch Master Cylinder Replacement
NOTE: - Use fender covers to avoid damaging painted surfaces. - Do not spill brake fluid on the vehicle; it may damage the paint or plastic. If brake fluid does contact the paint or plastic, ...
Transmission Number
Transmission Type 88E5: 5-speed Manual M91A: 5-speed Automatic B90A: 5-speed Automatic Serial Number 2 0 0 0 0 0 1 M 9 1 A , B90A 8 2 0 0 0 0 1 8 8 E 5 ...