Honda Accord: Compass Zone Selection
In most areas, there is a variation between magnetic north and true north. Zone selection is required so the compass can compensate for this variation. To check and select the zone, do this:
1. Turn the ignition switch to the ON (II) position.
2. Press and hold the MENU button for about 5 seconds until you hear a beep. The display shows you the compass setting menu items.
3. Turn the selector knob to select ''ZONE.'' Press the selector knob (ENTER) to enter your selection.
The display shows you the currently selected zone number.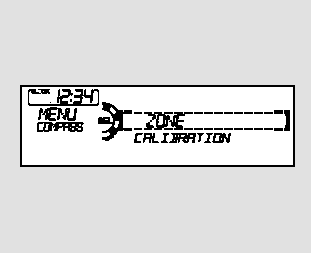 4. Find the zone for your area on the map. If the correct zone is not shown, turn the selector knob to cycle the zone lists up or down.
If necessary, press the RETURN button to return to the previous display. Pressing the MENU button will cancel the compass setting mode.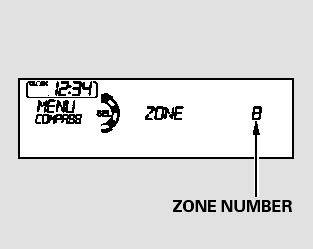 5. Once the correct zone is displayed, press the selector knob. The display then returns to normal.
The audio system is not related to the compass system. Even if the compass system is in the zone setting mode, the display returns to the normal display which you last selected.