Honda Accord: ATF Cooler Hose Replacement
Exploded View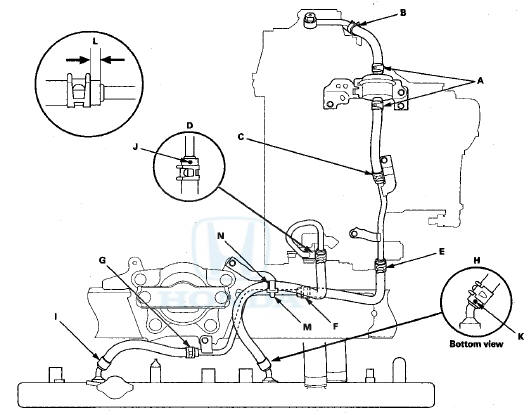 NOTE: When installing the hose clamps, make sure they do not interfere with the surrounding parts.
1. Install the ATF cooler hoses over the ATF cooler lines with the clips at appropriate points in reference to the following list. Align the pink paint mark (J) pointing up, and the white paint mark (K) pointing down.

2. Secure the ATF cooler hose with the clamp (M) at the pink paint line (N).
3. Refill the transmission with ATF to the proper level (see page 14-191).