Honda Accord: Your Vehicle at a Glance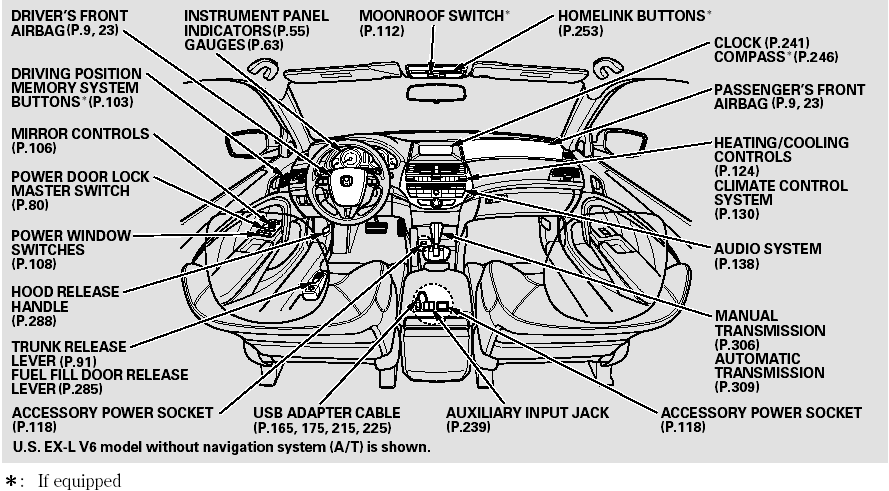 Your Vehicle at a Glance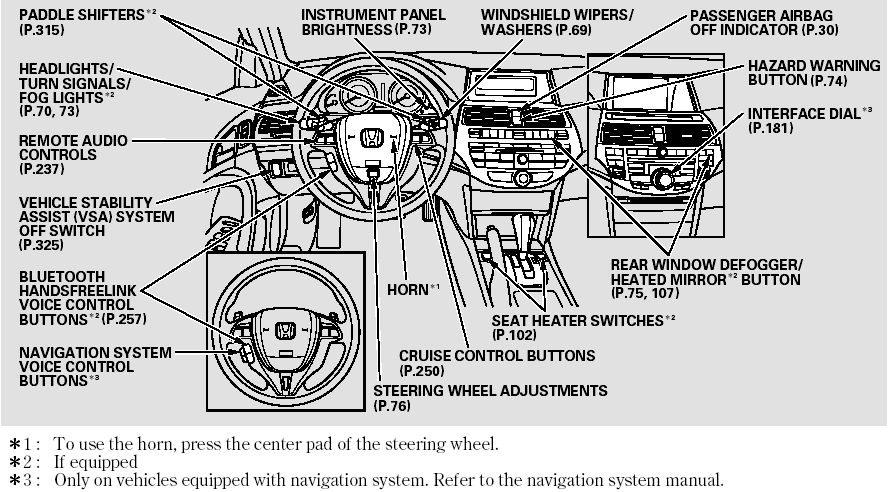 Your Vehicle at a Glance
Contents A convenient reference to the sections in this manual. Your Vehicle at a Glance A quick reference to the main controls in your vehicle. Driver and Passenger Safety Important informat ...
This section gives you important information about how to protect yourself and your passengers. It shows you how to use seat belts. It explains how your airbags work. And it tells you how to ...
See also:
Inflation Guidelines
Keeping the tires properly inflated provides the best combination of handling, tread life, and riding comfort. Underinflated tires wear unevenly, adversely affect handling and fuel economy, ...
Interior Light Switch Test/Replacement
With moonroof NOTE: The Interior light switch is built into the moonroof switch, and it switches the front individual map light OFF and DOOR positions. 1. Remove the front individual map lights ...
Fuel Fill Door Adjustment
1. Slightly loosen the hinge mounting bolts (A). 2 . Adjust the fuel fill door (B) in or out until it is flush with the body, and up or down as necessary to equalize the gaps. 3. Tighten the h ...