Honda Accord: Your Vehicle at a Glance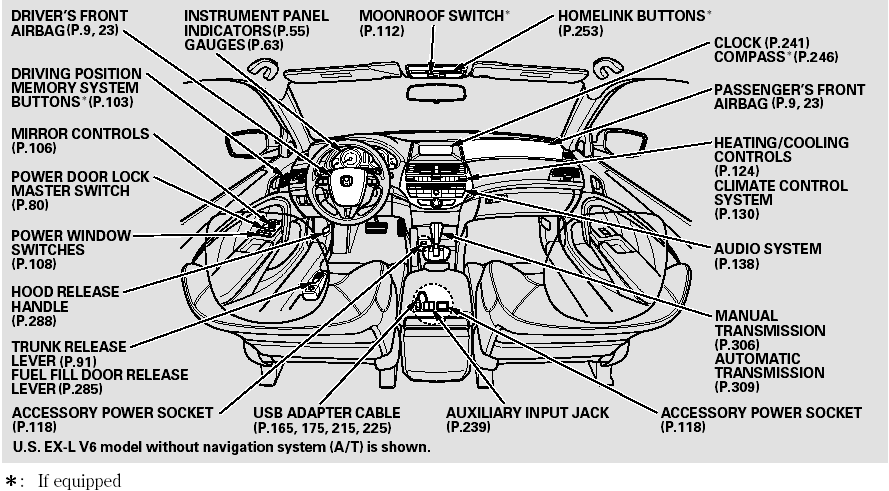 Your Vehicle at a Glance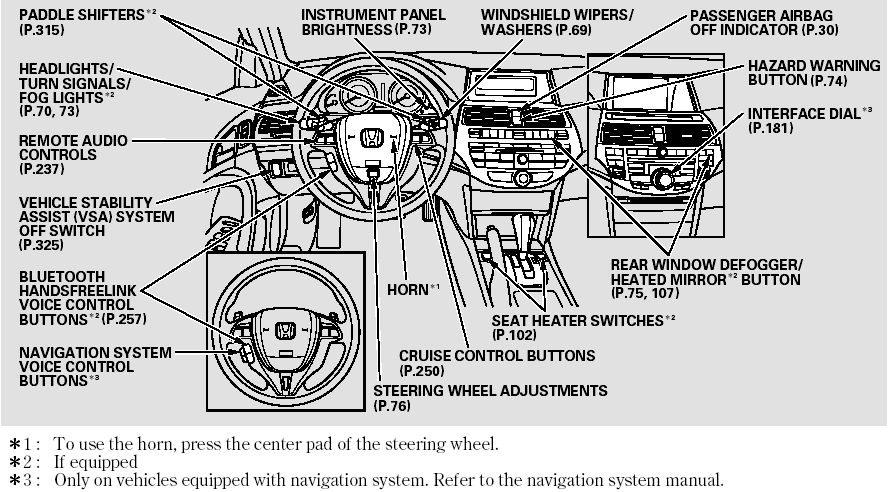 Your Vehicle at a Glance
Contents A convenient reference to the sections in this manual. Your Vehicle at a Glance A quick reference to the main controls in your vehicle. Driver and Passenger Safety Important informat ...
This section gives you important information about how to protect yourself and your passengers. It shows you how to use seat belts. It explains how your airbags work. And it tells you how to ...
See also:
Brake Fluid
The fluid level should be between theMINandMAXmarks on the side of the reservoir. If the level is at or below the MIN mark, your brake system needs attention. Have the brake system inspect ...
Door Position Adjustment
NOTE: Check for a flush fit with the body, then check for equal gaps between the front, rear, and bottom door edges and the body. Check that the door and body edges are parallel. 1. Place the ve ...
Paint Code
...