Honda Accord: Your Vehicle at a Glance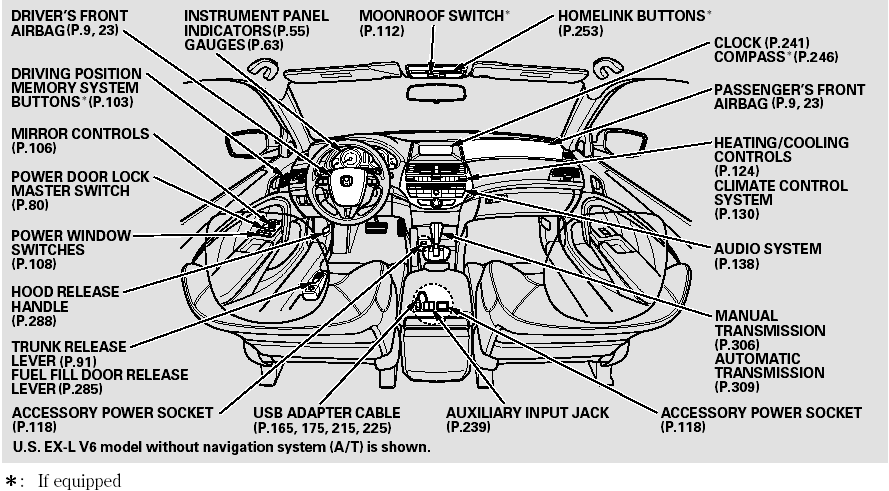 Your Vehicle at a Glance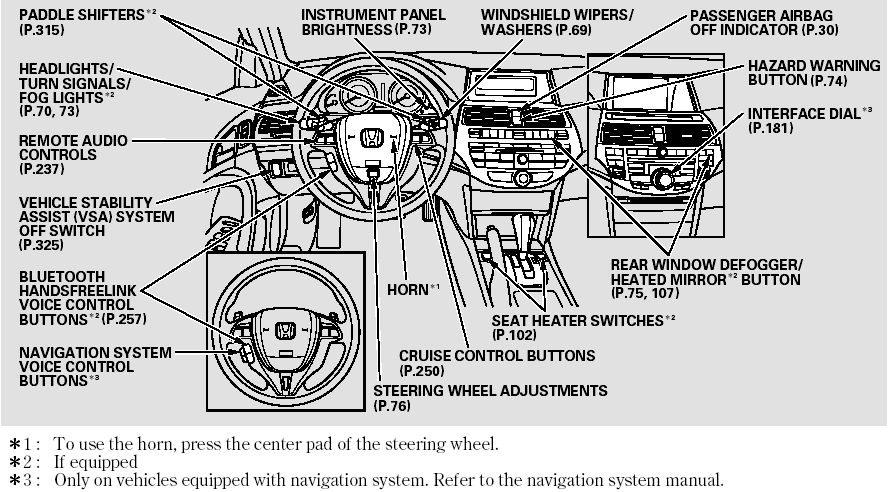 Your Vehicle at a Glance
Contents A convenient reference to the sections in this manual. Your Vehicle at a Glance A quick reference to the main controls in your vehicle. Driver and Passenger Safety Important informat ...
This section gives you important information about how to protect yourself and your passengers. It shows you how to use seat belts. It explains how your airbags work. And it tells you how to ...
See also:
Driver's Airbag Replacement
NOTE: If replacing the driver's airbag after deployment, refer to Component Replacement/Inspection After Deployment (see page 24-208) for a complete list of. other parts that must also be replace ...
Vehicle Identification Number
Manufacturer, Make, and Type of Vehicle 1HG: Honda of America Mfg., inc. Honda passenger vehicle . JHM: Honda Motor Co., Ltd. Honda passenger vehicle Line, Body, and Engine Type CP2: Accor ...
Oil Pressure Switch Test
1 Disconnect the oil pressure switch connector (A) from the oil pressure switch (B). 2. Check for continuity between the oil pressure switch terminal and the engine (ground). There should be con ...