Honda Accord: Your Vehicle at a Glance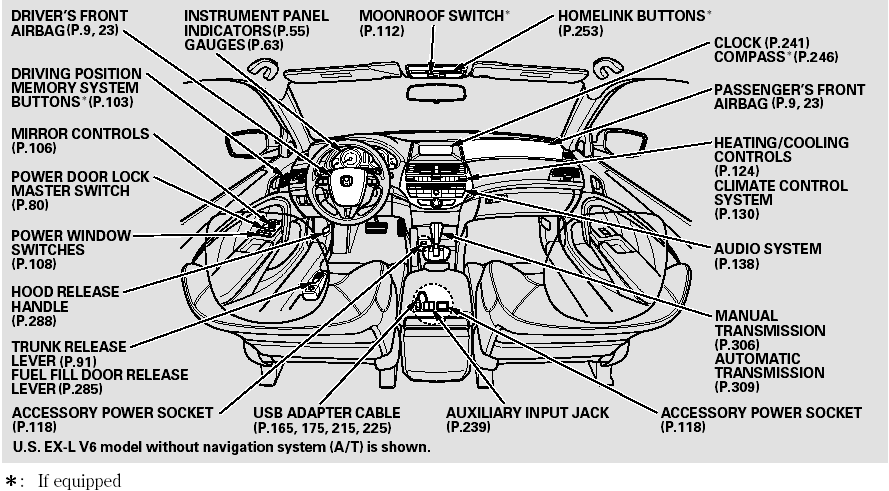 Your Vehicle at a Glance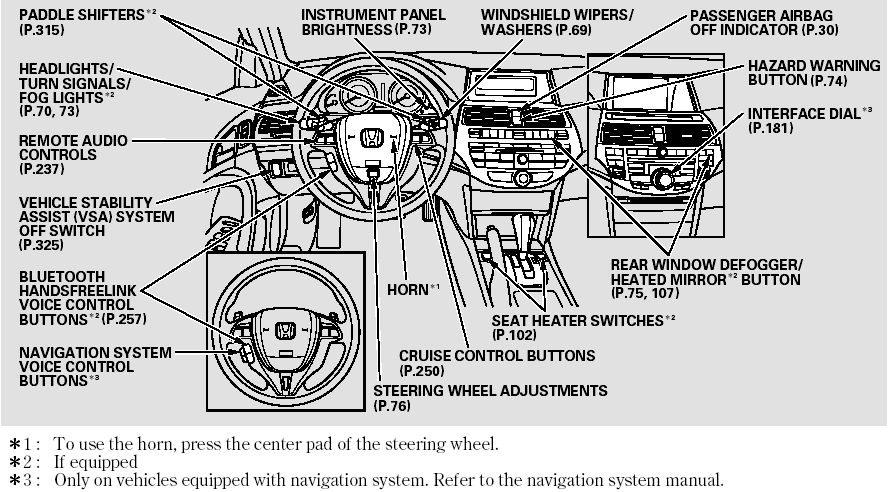 Your Vehicle at a Glance
Contents A convenient reference to the sections in this manual. Your Vehicle at a Glance A quick reference to the main controls in your vehicle. Driver and Passenger Safety Important informat ...
This section gives you important information about how to protect yourself and your passengers. It shows you how to use seat belts. It explains how your airbags work. And it tells you how to ...
See also:
Center Console Panel Removal / Installation
Special Tools Required KTC Trim Tool Set SOJATP2014* *Available through the Honda Tool and Equipment Program; call 888-424-6857 NOTE; - Put on gloves to protect your hands. - Take care not t ...
Front Brake Disc Replacement
NOTE: Keep any grease off the brake disc and the brake pads. 1. Raise and support the vehicle (see page 1 -13). 2. Remove the front wheel. 3. Remove the brake hose mounting bolt (A). 4. R ...
Carrying Cargo
Your vehicle has several convenient storage areas: Glove box Door and seat-back pockets Roof-rack (if installed) Center pockets Console compartment Trunk, including the rear seat when fold ...