Honda Accord: Your Vehicle at a Glance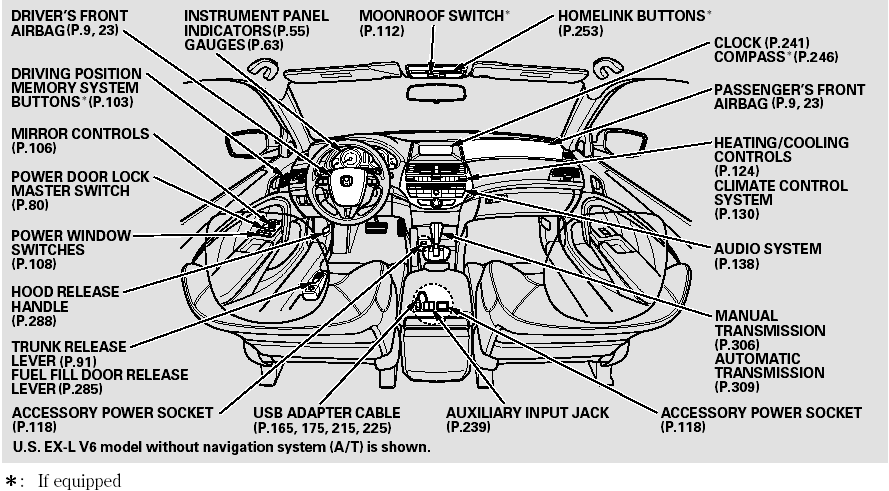 Your Vehicle at a Glance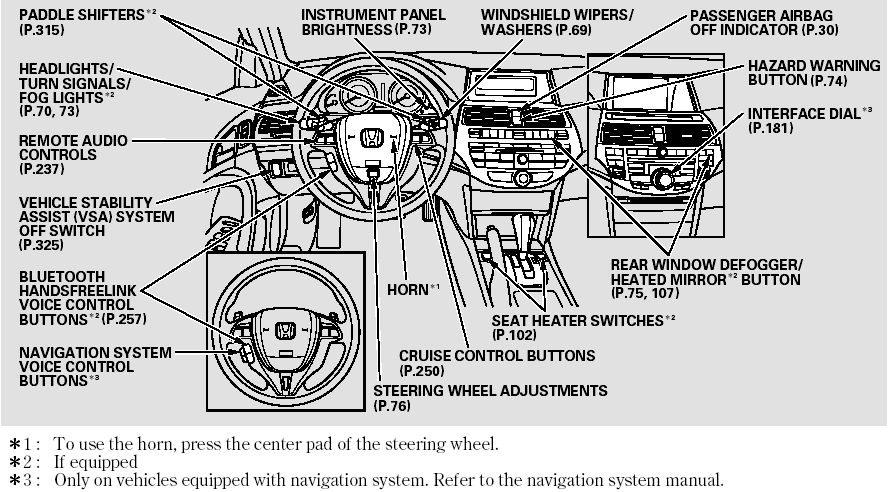 Your Vehicle at a Glance
Contents A convenient reference to the sections in this manual. Your Vehicle at a Glance A quick reference to the main controls in your vehicle. Driver and Passenger Safety Important informat ...
This section gives you important information about how to protect yourself and your passengers. It shows you how to use seat belts. It explains how your airbags work. And it tells you how to ...
See also:
Headlight Aiming
The headlights were properly aimed when your vehicle was new. If you regularly carry heavy items in the trunk or pull a trailer, readjustment may be required. Adjustments should be done by y ...
Mainshaft Disassembly, Inspection, and Reassembly
1. Inspect the thrust needle bearings and the needle bearings for galling and rough movement 2. Inspect the splines for excessive wear and damage. 3. Check the shaft bearing surface for scorin ...
Side Impact Sensor (Second) Replacement
4-Door Removal 1. Do t h e b a t t e r y t e r m i n a l d i s c o n n e c t i o n procedure (see page 22-91), t h e n w a i t at least 3 m i n u t e s before s t a r t i ng work. 2. Remove t ...