Honda Accord: Your Vehicle at a Glance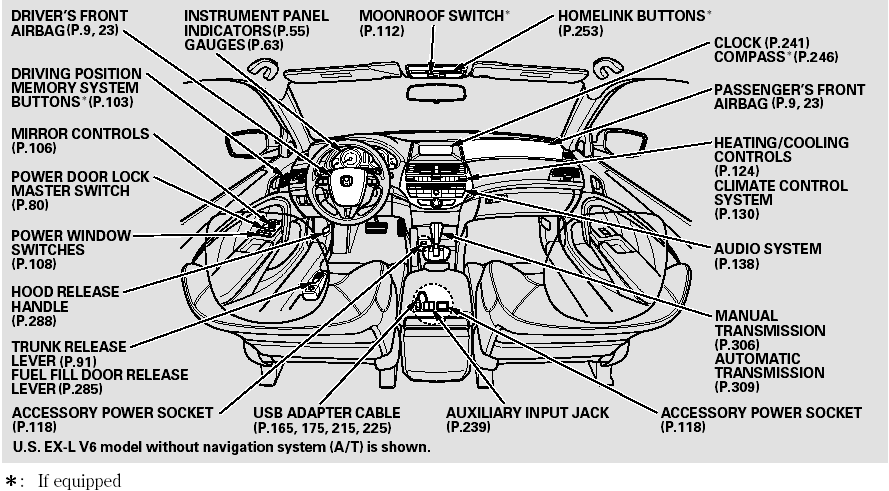 Your Vehicle at a Glance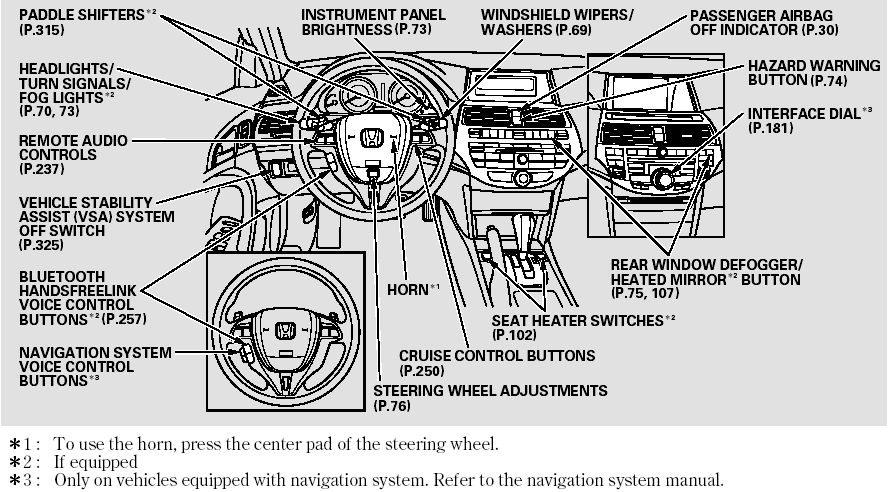 Your Vehicle at a Glance
Contents A convenient reference to the sections in this manual. Your Vehicle at a Glance A quick reference to the main controls in your vehicle. Driver and Passenger Safety Important informat ...
This section gives you important information about how to protect yourself and your passengers. It shows you how to use seat belts. It explains how your airbags work. And it tells you how to ...
See also:
Gauge Control Module Input Test
NOTE: Before testing, do the gauge control module self-diagnosis function (see page 22-332), and make sure the B-CAN communication lines are OK. 1. Turn the ignition switch to LOCK (0). 2. Re ...
Circuit Diagram
DRIVER'S UNDER-DASH FUSE/RELAY BOX CONNECTOR P (20P) BRAKE PEDAL POSITION SWITCH 4P CONNECTOR GAUGE CONTROL MODULE 32P CONNECTOR VSA OFF SWITCH BP CONNECTOR YAW RATE-LATERAL ACCELE ...
Front Door Latch Replacement
NOTE: Put on gloves to protect your hands. 1. Remove the door panel and the inner handle: - 2-door ( s e e p a g e 20-12) - 4-door (see page 20-17) 2. Remove the plastic cover, as needed (see st ...