Honda Accord: Symptom Troubleshooting Index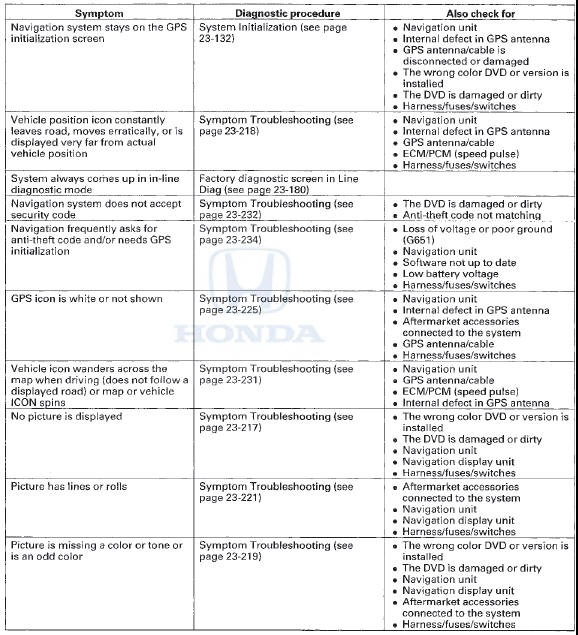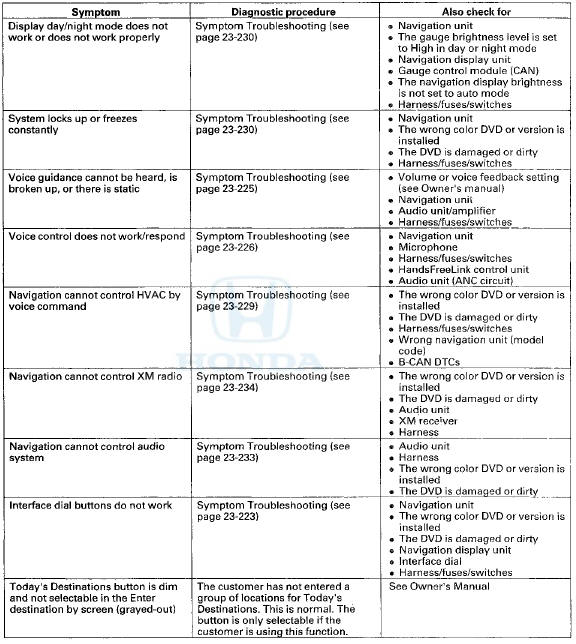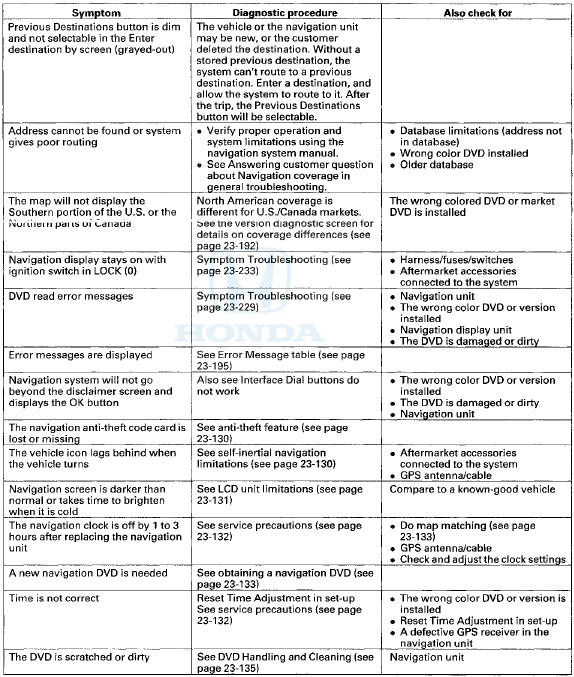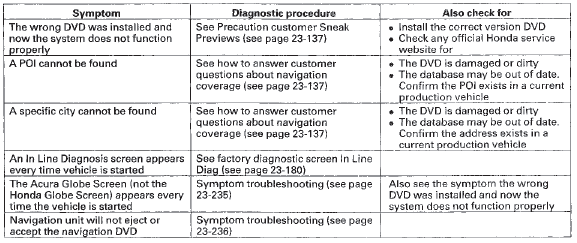 The navigation system is a highly-sophisticated, hybrid locating system that uses satellites and a map database to show you where you are and to help guide you to a desired destination. The na ...
See also:
Timing Belt
V6 models The timing belt should be replaced according to the Maintenance Minder TM. Replace the timing belt every 60,000 miles (100,000 km) if you regularly drive your vehicle in any of the ...
Alternator Control Circuit Troubleshooting
NOTE: Do this troubleshooting if, in step 5 of the alternator and regulator circuit troubleshooting (see page 4-27), the battery voltage is less than 13.5 V. * 1. Connect the Honda Diagnostic Sys ...
Fuel Pressure Relieving
Before disconnecting fuel lines or hoses, relieve pressure from the system by disabling the fuel pump, running the engine until it stalls, then and disconnecting the fuel line/quick connect fitting ...