Honda Accord: Engine Mount Replacement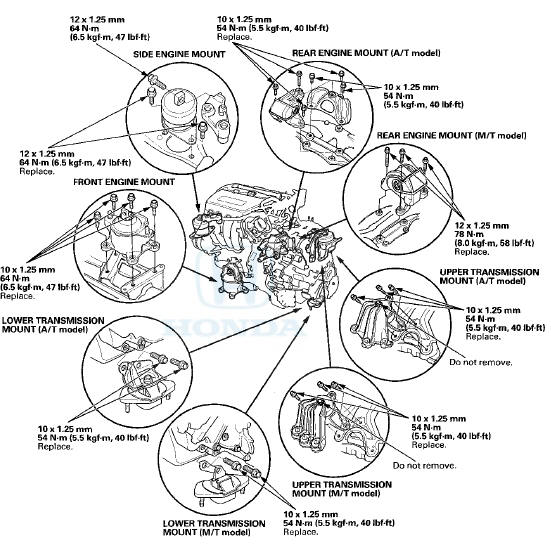 Special Tools Required - Universal Lifting Eyelet 07AAK-SNAA120 Engine Hanger Adapter VSB02C000015 Engine Support Hanger, A and Reds AAR-T-1256* Subframe Adapter VSB02C000016 Subframe Alignment P ...
See also:
ATF Feed Pipe Replacement
1. Remove the snap rings (A), the ATF feed pipes (B), and the feed pipe flanges (C) from the end cover (D). NOTE: Replace the end cover, if the 1st clutch ATF feed pipe (E) replacement is require ...
Valve, Spring, and Valve Seal Removal
Special Tools Required Valve Spring Compressor Attachment 07757-PJ1010A Identify the valves and the valve springs as they are removed so that each item can be reinstalled in its original position. ...
Side Airbag Replacement
NOTE: If replacing the side airbag after deployment, refer to Component Replacement/Inspection After Deployment (see page 24-208) for a complete list of other parts that must also be replaced. Rem ...