Honda Accord: Component Location Index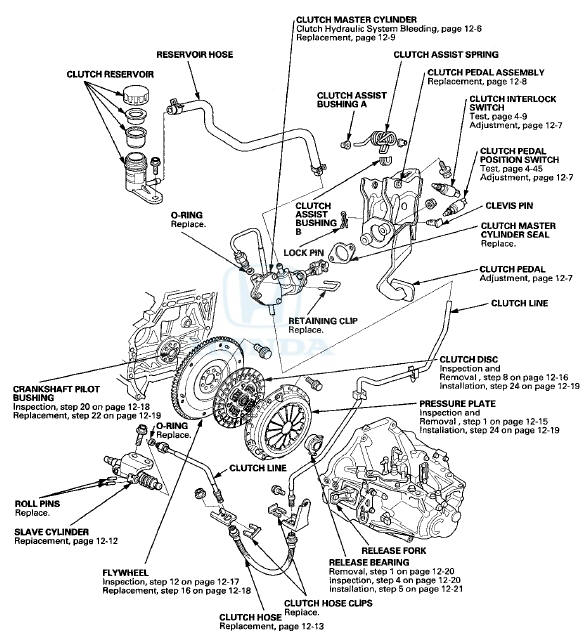 Delay Orifice Mechanism Function The delay orifice mechanism improves clutch operation by delaying the slave cylinder release speed when the clutch pedal is suddenly released. The delay orifice m ...
See also:
Frame and Drain Tube Replacement
SRS components are located in this area. Review the SRS component locations, 2-door (see page 24-23), 4-door (see page 24-21) and the precautions and procedures (see page 24-25) before doing repair ...
Fuse/Relay Boxes
Connector to Fuse/Relay Box Index Under-hood Fuse/Relay Box *: '08-09 models Driver's Under-dash Fuse/Relay B O M Passenger's Under-dash Fuse/Relay Box *1: LX, LX PZEV, LX-P, LX-P PZE ...
Drive Belt Auto-tensioner Inspection
Special Tools Required Belt Tension Release Tool Snap-on YA9317 or equivalent, commercially available 1. Turn the ignition switch to ON (II), and make sure to turn the A/C switch OFF. Turn the ign ...