Honda Accord: Component Location Index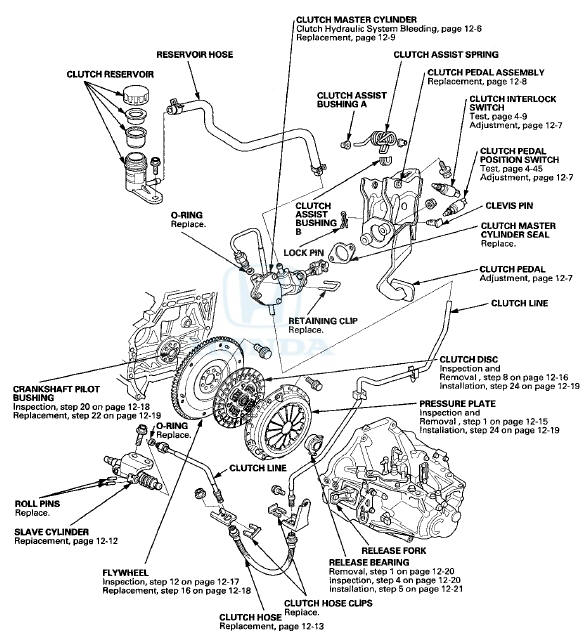 Delay Orifice Mechanism Function The delay orifice mechanism improves clutch operation by delaying the slave cylinder release speed when the clutch pedal is suddenly released. The delay orifice m ...
See also:
Honda Accord 2013-2020 Owner's Manual
...
Clutch Master Cylinder Replacement
NOTE: - Use fender covers to avoid damaging painted surfaces. - Do not spill brake fluid on the vehicle; it may damage the paint or plastic. If brake fluid does contact the paint or plastic, ...
Canceling Cruise Control
You can cancel cruise control in any of these ways: Tap the brake or clutch pedal. Push the CANCEL button on the steering wheel. Push the CRUISE button on the steering wheel. ...