Honda Accord: Component Location Index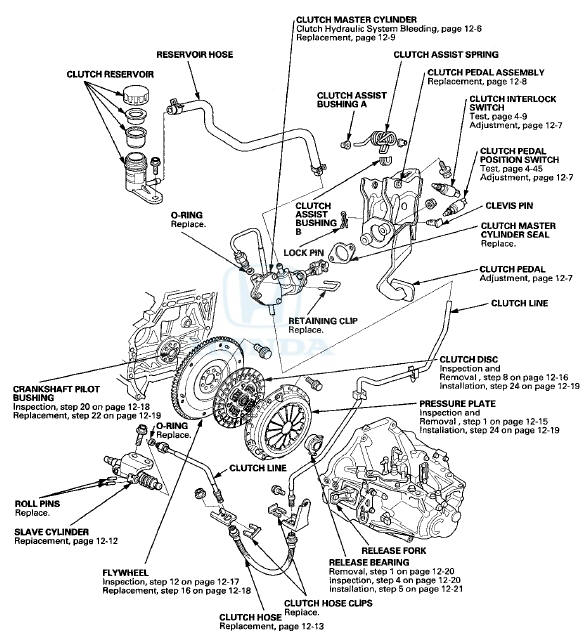 Delay Orifice Mechanism Function The delay orifice mechanism improves clutch operation by delaying the slave cylinder release speed when the clutch pedal is suddenly released. The delay orifice m ...
See also:
Intake Air Resonator Removal / Installation
1. Do the battery removal procedure (see page 22-92). 2. Remove the air cleaner (see page 11-332). 3. Remove the battery base (A) 4. Remove the front grille cover. - 2-door (see page 2 ...
Countershaft Inspection
1. Inspect the gear and bearing contact areas for wear and damage, then measure the countershaft at points A, B, and C. If any part of the countershaft is less than the service limit, replace it. ...
Secondary Shaft Idler Gear Removal and Installation
Special Tools Required Attachment 42 mm I.D. 07QAD-P0A0100 Removal Place a spacer (A) on the secondary shaft (B), and set a puller (C) under the idler gear (D), then remove the idler gear. Ins ...