Honda Accord: Using HFL
HFL Buttons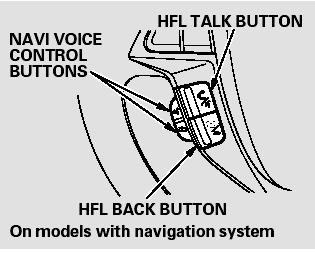 HFL Talk button - Press and release to give a command or answer a call.
HFL Back button - Press and release to end a call, go back to the previous command, or cancel the command.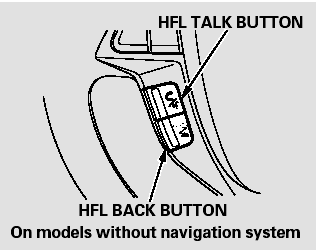 Voice Control Tips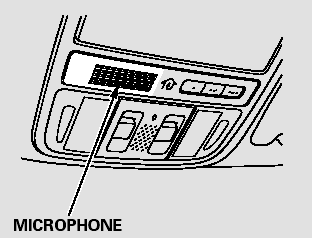 Air or wind noise fromthe dashboard and side vents, windows and moonroof may interfere with the microphone.
Adjust or close them as necessary.
Press and release the HFL Talk button each time you want to make a command. After the beep, speak in a clear, natural tone.
Try to reduce all background noise. If the microphone picks up voices other than yours, commands may be misinterpreted.
Many commands can be spoken together. For example, you can say ''Call 123-456- ####'' or ''Dial Peter.''
When HFL is in use, navigation voice commands cannot be recognized.
To change the volume level of HFL, use the audio system volume knob or the steering wheel volume controls.
Help Features
To hear general HFL information, including help on pairing a phone or setting up the system, say ''Tutorial.''
For help at any time, including a list of available commands, say ''Hands free help.''