Honda Accord: Synchronized Mode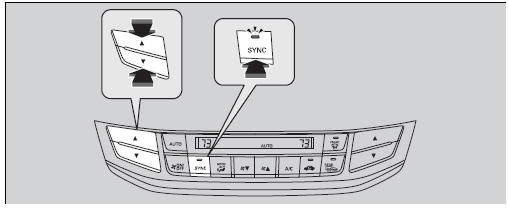 You can set the temperature synchronously for the driver side and the passenger side in synchronized mode.
1. Press the SYNC button.
- The system will switch to the synchronized mode.
2. Adjust the temperature using driver's side temperature control buttons.
Press the SYNC button to return to dual mode.
When you press the

button, the system changes to synchronized mode.
When the system is in dual mode, the driver side temperature and the passenger side temperature can be set separately.

The system adjusts each temperature based on the information of the sunlight sensor and the sun position updated by the navigation system's GPS.