Honda Accord: Sunglasses Holder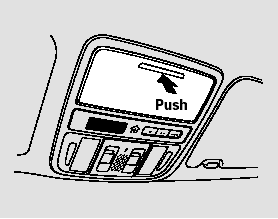 To open the sunglasses holder, push then release the indent. It will unlatch and swing down. To close it, push it until it latches. Make sure the holder is closed while you are driving.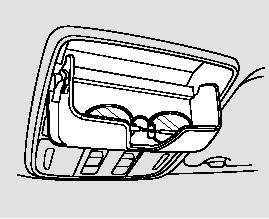 Some larger styles of sunglasses may not fit in the holder.
You may also store small items in this holder. Make sure they are small enough to let the holder close and latch, and that they are not heavy enough to cause the holder to pop open while driving.