Honda Accord: Special Tools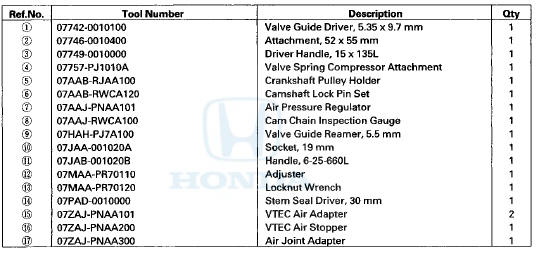 Component Location Index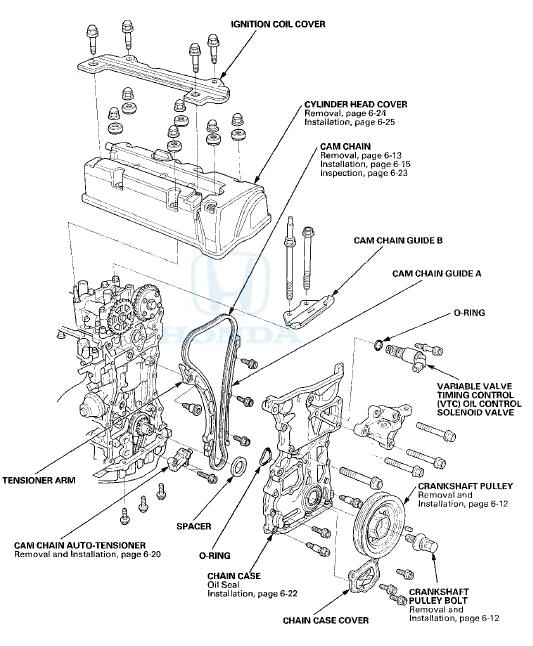 Component Location Index (cont'd) Engine Compression Inspection NOTE: After this inspection, you must reset the engine control module (ECM)/powertrain control module (PCM), otherwise the ECM ...
See also:
Mirror Holder Replacement
NOTE: - Put on gloves to protect your hands. - When prying with a flat-tip screwdriver, wrap it with protective tape to prevent damage. 1. Carefully push on the top edge of the mirror holder ( ...
Secondary Shaft Disassembly, Inspection, and Reassembly
1. Inspect the thrust needle bearings a n d the needle bearings for g a l l i n g and rough movement 2. Inspect the splines for excessive wear and damage. 3. Check the shaft bearing surface fo ...
Reverse Lockout
6-speed manual transmission only The manual transmission has a lockout so you cannot accidentally shift from any forward gear to reverse while the vehicle is moving at a certain speed. If you ...