Honda Accord: Manual Transmission and M/T Differential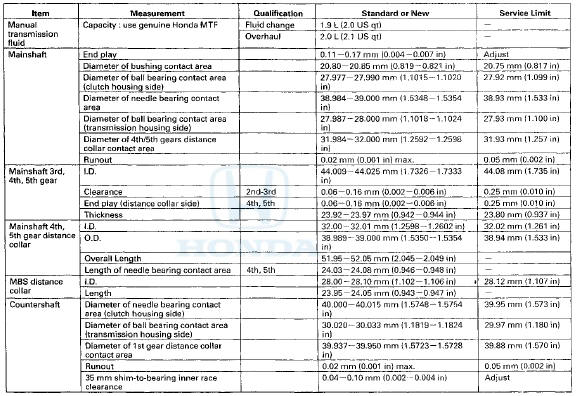 See also:
Oil Pump Chain inspection
1. Remove the oil pan (see page 7-11). 2. Measure the oil pump chain auto-tensioner rod length. If the length is over the service limit, replace the oil pump chain (see page 8-25). Oil Pump Chai ...
ECM/PCM Replacement
Special Tools Required - Honda diagnostic system (HDS) tablet tester - Honda Interface Module (HIM) and an iN workstation with the latest HDS software version - HDS pocket tester ...
System Description
fuel and Emissions S f stems Diagram 1.AIR FUEL RATIO (A/F) SENSOR (SENSOR 1) 2.SECONDARY HEATED OXYGEN SENSOR (SECONDARY H02S) (SENSOR 2) 3.MANIFOLD ABSOLUTE PRESSURE (MAP) SENSOR 4.ENGINE COO ...