Honda Accord: Manual Transmission and M/T Differential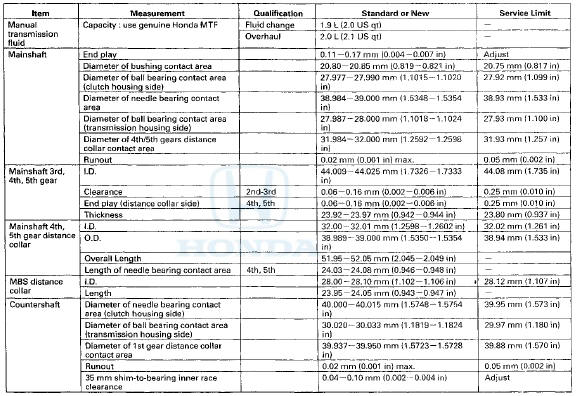 See also:
Warm Up TWC Removal/Installation
1. Raise the vehicle on a lift. 2. Remove the secondary H02S (Sensor 2) (see page 11-197). 3. Remove the bolts (A). 4. Remove the WU-TWC bracket (B). 5. Lower the vehicle. 6. Remove th ...
Cam Chain Removal
NOTE: Keep the cam chain away from magnetic fields. 1. Remove the front wheels. 2. Remove the splash shield (see step 25 on page 5-5). 3. Remove the drive belt (see page 4-30). 4. Remove t ...
Transmission Number
Transmission Type 88E5: 5-speed Manual B90A: 5-speed Automatic Serial Number 2000001-: B90A 8200001-: 88E5 ...