Honda Accord: Manual Transmission and M/T Differential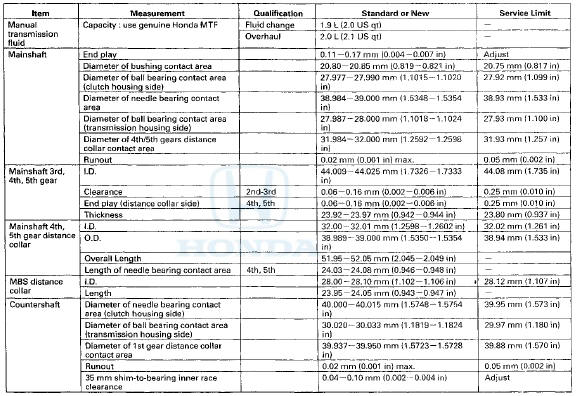 See also:
Front Door Sash Inner Trim Replacement
2-door NOTE: Take care not to scratch the door. 1. Remove the door panel (see page 20-12). 2. Lower the glass fully. 3. Remove the door sash inner trim (A). -1. Detach the clip fastening ...
Vehicle Identification Number
Manufacturer, Make, and Type of Vehicle 1HG; Honda of America Mfg., Inc. Honda passenger vehicle Line, Body, and Engine Type CS1: Accord Coupe/K24Z3 Body Type and Transmission Type 1: 2-door ...
VTEC Rocker Arm Test
Special Tools Required . VTEC Air Stopper 07ZAJ-PNAA200 . VTEC Air Adapter 07ZAJ-PNAA101 (2) . Air Joint Adapter 07ZAJ-PNAA300 - Air Pressure Regulator 07AAJ-PNAA101 1. Start the engine, and let ...