Honda Accord: Spotlights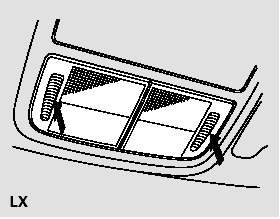 Turn on a spotlight by pushing the lens. Push the lens again to turn it off. You can use the spotlights at all times.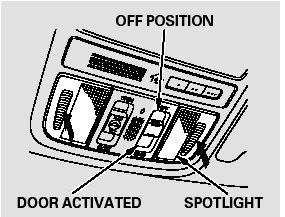 Except LX
The spotlights have a two-position switch. In the DOOR position, the lights come on when you open either door. The lights fade out in about 30 seconds after the doors are closed tightly. In the OFF position, the lights do not come on.
The spotlights (with the switch in the DOOR position) also come on when you unlock the door with the key or the remote transmitter, and when you remove the key from the ignition switch.