Honda Accord: Maintenance Main Items
If message "SERVICE" does not appear more than 12 months after the display is reset change the engine oil every year.
NOTE: - Independent of the maintenance messages in the smart maintenance display, replace the brake fluid every 3 years.
- Inspect idle speed every 160,000 miles (256,000 km).
Р'В» Adjust the valves during services A, B, 1, 2, or 3 if they are noisy.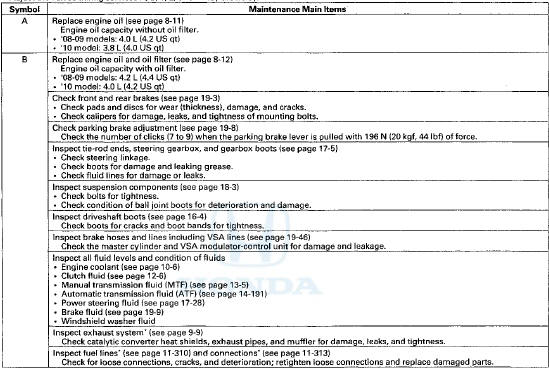 NOTE: According to state and federal regulations, failure to do the maintenance items marked with an asterisk (*) will not void the customer's emissions warranties. However, Honda recommends that all maintenance services be done at the recommended interval, to ensure long-term reliability.